1m lost driving licences in the UK in 2017
Brits applied for 931,527 replacement licences in 2017 at a cost of £19m. Here's what to do if you lose yours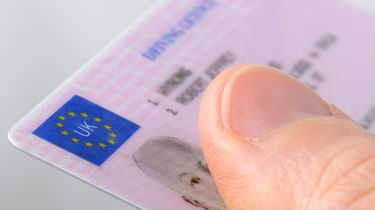 Motorists spent nearly £19 million last year replacing stolen or lost driving licences, new figures have revealed.
Official records from the Driver and Vehicle Licensing Agency (DVLA) show 931,527 applications for replacement driving licences were made between 1 January 2017 and 1 January 2018.
• UK driving licences could become invalid in EU after Brexit
At a cost of £20 for each replacement licence, that equates to a total bill of around £18.6 million.
Separate survey data released by the DVLA showed 3.1 per cent of Scottish drivers keep their licence in their car, compared to a national average of 1.7 per cent.
Meanwhile, older drivers are far more likely to leave their licences at home than younger motorists, with 18.5 per cent of over 55s doing so, compared to 7 per cent of 16 to 34 year olds.
Commenting on the findings, Dudley Ashford, the DVLA's drivers service manager, said: "While you don't legally have to carry your licence with you when driving, you need to have a licence in case you need to prove you can drive. So we'd recommend keeping your licence safe and secure at all times – perhaps storing it in one safe place along with other important documents.
"Hopefully you won't have to replace your licence but if you are going to carry it around with you and you then lose it, it's always quicker to apply for a new one online."
Steve Gooding, director of motoring research for the RAC Foundation, said: "It seems we are as good at losing driving licences as we are socks, pens and teaspoons.
"At least we no longer have to worry about looking after the paper counterpart to our licence, which was phased out in 2015.
"In the year they were abolished almost half a million of these were lost too."
What to do if you lose your driving licence
The process of replacing a lost driving licence is relatively simple. First, head to the official Government portal, with your credit card in hand. You'll need to supply a list of addresses you've lived at for the last three years, together with your passport, National Insurance and driving licence numbers if you know these.
You won't need to supply your own photo if your licence is due to expire within two years, or you have a valid UK passport – the DVLA will use an electronic photograph of you in these instances. You will, however, have to send in your old driving licence if you subsequently find it.
Want to know how to get your driving licence? Read our handy, step-by-step guide…