DrivingElectric is here!
Auto Express has gained a new sister site that offers the complete guide to the world of pure electric cars and hybrids.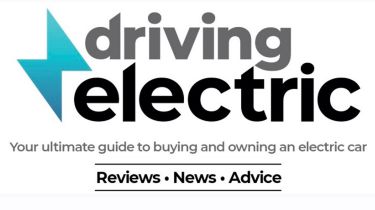 Electric cars are the talk of the car industry at the moment and, increasingly, they're becoming the talk of car buyers as well. As with any new technology, however, there sometimes seems to be more questions than answers.
This is where DrivingElectric comes in. A brand new website from the team behind Auto Express, CarBuyer and evo that will act as your complete guide to electric cars.
DrivingElectric's expert team will deliver the best electric car specialist insight on the web with the latest reviews, news and features covering the whole spectrum of electric, plug-in and hybrid vehicles, plus much more besides. If you want to know if an electric car could fit in with your lifestyle, how much you could save or which model to choose, DrivingElectric has the answers and they're all just a click away. 
The DrivingElectric site is live now at DrivingElectric.com, as is its new YouTube channel that will bring you regular electric car reviews and buying advice. The DE brand is also up and running on social media so don't forget to follow its Twitter, Facebook and Instagram accounts. You'll find the links to tune in to all the Driving Electric channels below…
DrivingElectric: like-follow-subscribe
Now CLICK HERE to visit the DrivingElectric website.