Windscreen replacement firms fight to keep up with new technology
Windscreen replacement companies are spending millions on tech and training to recalibrate screen-based car safety systems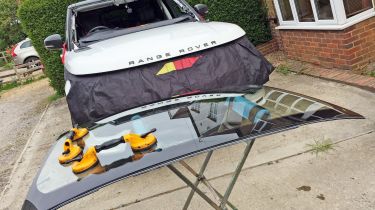 Windscreen repair companies are investing millions upgrading their workshops with new tech, because of the growing number of cars that require vital safety sensors to be recalibrated after a windscreen replacement.
Advanced driver assistance systems (ADAS), such as autonomous emergency braking and lane assist, typically rely on windscreen-mounted cameras to operate. However, if these systems aren't recalibrated when the glass is replaced, lane-assist tech may not keep the car in line, while auto-braking systems could fail to detect obstacles.
Back in 2015, just one per cent of cars required recalibration after windscreen replacement. That figure now stands at nine per cent for private cars and 34 per cent for fleet vehicles, which tend to be newer.
To tackle this growing issue, National Windscreens has invested £2million in ADAS recalibration, while Autoglass is launching 14 new calibration centres, and will have at least 70 workshops with the capability open by December.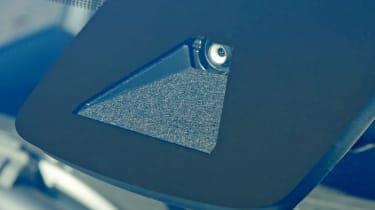 Dr Chris Davies, head of technical superiority for Autoglass's parent company, Belron, explained why recalibration is required.
"Because of natural tolerance issues with how the glass is manufactured, you're going to get the camera in a different position when you put the new windscreen in," Davies said. "And that means the camera needs recalibration. If you don't recalibrate, you can compromise the safety of the customer."
Most cars require 'static' calibration, which takes place in a workshop, while others must be 'dynamically' calibrated on the road. Both types of work must be carried out by technicians, but dynamic calibration can pose difficulties.
"You've got to drive the vehicle at a certain speed for a certain amount of time, and obviously that can be a problem in the centre of London, for example, or at certain times of year, when you've got snow," Davies explained.
He also warned smaller windscreen companies may struggle to keep pace with technological developments. "The challenge is understanding what vehicle has what ADAS system fitted," he added.
Autoglass has "an army" of people creating an internal database, but Davies warned: "For a small organisation or a one-man band, how are they going to stay on top of what needs to be done, let alone the investment in the technology?"
Click here for our full guide on windscreen repair and replacement...