UK engine production falls by 7 per cent in February
All seven engine manufacturers here in the UK are hit by the decline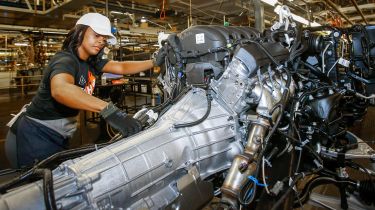 Following a drop in demand for vehicles produced for Europe and Asia, output from UK engine manufacturers has fallen by 7 per cent from 253,347 units to 235,595 during February.
The Society of Motor Manufacturers and Traders (SMMT), which released the data, lay the blame firmly at the door of Brexit. It put the decline in domestic production down to the lack of certainty over the UK's position with the EU.
• UK car manufacturing falls for ninth consecutive month
Mike Hawes, the SMMT's chief executive, said: "It is shocking that manufacturers are still in the dark over what their international trading situation is going to be in just a matter of weeks."
This year, so far, is a stark contrast to 2016 when UK engine production was at its highest ever and the outlook for the industry was positive. The SMMT reported domestic demand reached the largest volume on record, at 1,124,947 engines for the home market, while engine manufacturing as a whole grew 7.5 per cent to 2,545,608 units.
The UK is currently the second largest engine manufacturing country in Europe, after Germany. Jaguar Land Rover, Bentley, BMW, Ford, Nissan, Toyota and Honda all build their own engines here. When demand falls, engine production is affected in much the same way as vehicle production.
Are you worried about the UK car industry? Let us know in the comments below...