Guidelines issued for calibrating key safety kit after accidents
Thatcham Research releases new guidelines for recalibrating advanced driver assistance systems following a collision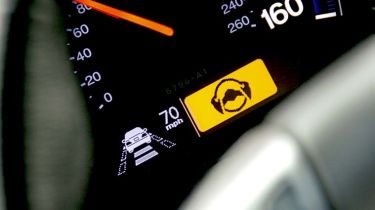 New guidelines have been issued for recalibrating a car's advanced driver assistance systems (ADAS) following a collision.
More than 10 per cent of cars in the UK – equivalent to around four million – are equipped with autonomous emergency braking, while other ADAS sensors, such as adaptive cruise control, are becoming increasingly common.
• What is AEB? Autonomous Emergency Braking systems explained
Now, Thatcham Research is aiming to tackle what it describes as a "dearth of information" around how these safety-critical systems should be repaired and recalibrated after an accident.
The organisation's position on the issue is: "If ADAS sensors – or parts that are in proximity to ADAS sensors – are included in a repair specification, calibration post-repair must be completed to confirm sensors are functioning to the vehicle manufacturer's specified tolerances."
Thatcham says repairers should start by seeing if ADAS sensors are present on the vehicle and, if so, research them and seek guidance on the correct repair and calibration methods.
• No-deal Brexit could close up to 1,000 car repair companies
Repairers are advised to ensure all calibrations are carried out by competent technicians and in accordance with the relevant methods. They should also be able to demonstrate that the calibration has been carried out afterwards.
In instances where no ADAS repair guidance exists, Thatcham says repairers should contact the vehicle manufacturer's dealer network for advice. In addition, it says dynamic calibrations should be carried out where required.
Richard Billyeald, chief technical officer at Thatcham, said: "For their own peace of mind, insurers and repairers need proof that they have taken all reasonable steps to reinstate the safety functions of a vehicle before returning it to the road."
• MoT rules could be toughened up to address outstanding safety recalls
Laurenz Gerger, policy adviser for motor insurance at the Association of British Insurers, added: "With a number of assistance systems set to become mandatory from 2021, it will be even more important to have clear guidance on managing vehicle repairs involving them."