UK's largest car-park operator made £2.44m from drivers with wrong change
NCP goes to court to argue that it shouldn't have to pay VAT on near-£700,000 annual earnings from drivers not having the right change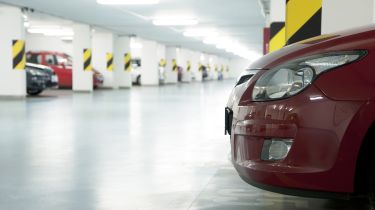 The UK's largest private car park operator, NCP, made millions of pounds over three-and-a-half years from drivers who did not have the correct change and were forced to overpay for parking.
HMRC took £488,669 in VAT from NCP for overpayments made by customers between June 2009 and December 2012. With the VAT rate increasing from 17.5 to 20 per cent over the period in question, drivers without the correct change therefore paid NCP at least £2.44 million.
• Number of private parking tickets issued up by over a million in 12 months
NCP argued because the overpayments were not for specific services (which are liable for VAT), it should not have to pay the £488,669; but the High Court disagreed, with the judges ruling that the total sum paid by customers – including any overpayment – were fees paid for parking services.
Edmund King, president of the AA, commented: "The best way out of this VAT quandary would be to give motorists' change and not overcharge them in the first place."
He added: "Drivers who have wanted to give left-over parking time to another motorist but been prevented by measures to stop tickets being transferred, such as the recording of number plates, will have a wry smile on their face when they hear this court ruling."
• Inquiry into parking on pavements opens
RAC spokesperson Pete Williams described being forced to overpay for parking as "a source of huge frustration for drivers", adding that anyone who had been "fleeced" in this way would view NCP's appeal with "utter contempt".
He suggested that NCP should donate any revenue from overpayments to a good cause, such as a road safety charity, and always offer drivers at least two forms of payment – one of which being card – at all of its machines.
In 2016, NCP made an operating profit of £10.274 million and saw a turnover of £202.703 million.
In a statement, NCP said it appealed against the court's decision in order to ensure there was a "level playing field" between itself as a private car park operator and local authorities.
"NCP has over 500 car parks," it said. "Every car park, with the exception of one, offers an alternative method of payment, which allows customers to pay the exact amount required for parking. Where machines do not give change, NCP's signage clearly informs customers that this is the case and that there are alternative payment methods available."
Do you think parking machines should give change? Let us know below...