Illegal driving instructor complaints rarely result in conviction
DVSA data reveals 961 complaints have been made about unqualified driving instructors since 2014, but just 18 convictions have been secured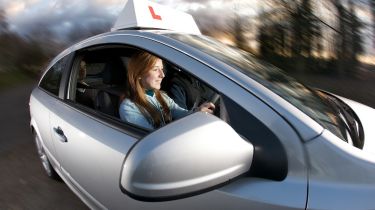 Just two per cent of complaints made about illegal driving instructors have resulted in a conviction over the last five years, official figures from the Driver and Vehicle Standards Agency (DVSA) have revealed. 
Driving instructors who take payment for lessons are legally required to have an Approved Driving Instructor (ADI) qualification or be a Potential Driving Instructor (PDI) in the course of training.
• Practical driving test tips: how to prepare & pass first time
But data from the DVSA, which is responsible for administering the driving test and instructors, shows there were 961 complaints about unqualified instructors taking payment for lessons between the 2014/15 financial year and today, with these complaints resulting in just 18 convictions.
The data, obtained by car-finance company Hippo Leasing via a freedom of information request, shows that not a single prosecution was made for illegal driving instructors in the 2014/15 FY, despite the DVSA receiving 125 complaints from members of the public. 
The DVSA highlights that multiple complaints may have been about the same individual instructor, while there is no indication whether the complaints this data relates to were valid. But, since the 2018/19 financial year, the DVSA decided to make prosecutions for these offences itself, rather than rely on police and the Crown Prosecution Service, indicating the organisation may have been concerned about low conviction rates. 
 

Financial Year

 

 

Number of complaints

 

 

Number of police cautions

 

 

Number of convictions

 

 

Conviction rate

 

 

2014/15

 

 

125

 

 

2

 

 

0

 

 

0%

 

 

2015/16

 

 

235

 

 

6

 

 

4

 

 

1.7%

 

 

2016/17

 

 

217

 

 

4

 

 

7

 

 

3.2%

 

 

2017/18

 

 

182

 

 

0

 

 

1

 

 

0.54%

 

 

2018/19

 

 

202

 

 

N/A

 

 

6

 

 

2.9%

 
The DVSA highlighted that there are 40,000 qualified driving instructors in the UK, adding: "We have stringent measures in place to detect fraud and bring offenders to justice...Obtaining co-operation and witness statements is a vital part of the evidence required to prevent illegal driving instructors from operating. Therefore DVSA encourages individuals to come forward and work with our investigators."
Tom Preston, Managing Director of Hippo Leasing commented on the findings: "Due to the nature of driving lessons, learners are in a particularly vulnerable position, alone in a car with a stranger for long periods of time. If a driving instructor isn't approved by the DVSA, there is no guarantee of personal or vehicle safety."
Learners or their family members who are worried about an illegal driving instructor can contact the DVSA on 03001233248, or emailing cfi@dvsa.gov.uk
What do you make of the low number of convictions against illegal driving instructors? Let us know in the comments below...