City leaders call for £1.5bn 'clean air fund' to tackle illegal pollution levels
Cities and regions with pollution beyond legal limits want funds to pay residents and businesses to scrap their old diesel cars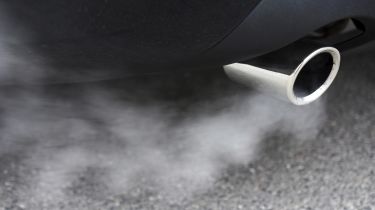 The leaders of 14 UK cities and regions with illegal pollution levels are calling for a £1.5 clean air fund to get older diesel vehicles off their streets.
The proposed scheme would allow the leaders to pay low-income residents and small businesses in their cities between £2,000 and £6,000 to scrap their old diesel cars and vans, in the hope that they will then switch to cleaner models, join a car club or use public transport instead.
• Electric cars have lower lifetime CO2 emissions than petrol or diesel cars
A new report by UK100 – a network of devolved government leaders – claims the £1.5 billion investment would not only improve public health by reducing the amount of NOx and other particulate matter in the atmosphere, but would also decrease congestion, delivering total benefits to the tune of £6.5 billion.
Within the organisation, the city leaders of London, Manchester, Birmingham, Bristol, Cambridge, Leeds, Leicester, Liverpool, Newcastle, Nottingham, Oxford, Sheffield, Southampton and the West of England Combined Authority are calling for the scheme to be introduced.
They suggest that the first £1 billion of funding could come from the Government as the centrepiece of this week's NHS spending review, while the remaining £500 million should be contributed by businesses.
The news comes just a couple of months after Mayor of London Sadiq Khan called for drivers who bought diesel cars under the advice of the last Labour Government to lobby the current administration for a national diesel scrappage scheme, in an exclusive interview with Auto Express.
• London ULEZ: the Ultra Low Emissions Zone explained
Polly Billington, director of UK100, commented: "Cleaning up the air in our towns and cities makes sound economic sense and this study demonstrates that. It will boost the health of our communities and save the NHS money.
"Sensible investment by national government is needed to support local authorities to take the most polluting vehicles off our roads while ensuring that the poorest in our towns and cities are not the hardest hit by pollution and measures to tackle it."
According to MPs, carmakers should pay for air pollution. Do you agree?