Fast music makes motorists drive badly, study shows
Music with a high number of beats-per-minute has a negative effect on a motorist's driving ability, research has revealed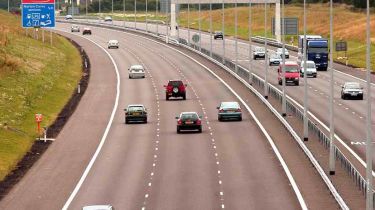 Listening to fast music behind the wheel can make motorists drive badly, a new study has suggested.
Researchers at the South China University of Technology conducted an experiment which showed that music with a high tempo – over 120bpm (beats-per-minute) – has a tendency to cause erratic driving.
Participants in the study were placed in a driving simulator where they drove down a six-lane motorway in 20-minute sessions with one genre of music or no music at all being played.
The drivers changed lanes an average of 70 times in a 20-minute period, but this increased to 140 times when fast rock music was playing. In addition, this music genre caused participants to travel at an average of 5mph above the speed limit.
The study follows a similar experiment by Auto Express that found jarring heavy metal bands such as Slipknot had a detrimental impact on driving performance, while music by rap maestro Kendrick Lamar had barely any effect at all.
Previous research by vehicle finance provider Moneybarn found American Idiot by Green Day – an early-2000s rock track with tempo of 189bpm – was the most-dangerous 'road trip' song on Spotify to listen to, followed by Party in the USA by Miley Cyrus, Mr Brightside by The Killers, Don't Let Me Down by The Chainsmokers, and Born to Run by Bruce Springsteen.
At the other end of the scale, Stairway to Heaven by Led Zeppelin was the least-dangerous Spotify road trip track to listen to while driving – possibly because this classic rock masterpiece has a tempo of just 63bpm. The rest of the top five safest songs to play in the car were Under the Bridge by the Red Hot Chilli Peppers, God's Plan by Drake, Africa by Toto and Location by Khalid.
Qiang Zeng, a lead researcher at the South China University of Technology, suggested his study's findings could steer "training and management measures, especially for transport operators, and could mitigate the risk of driver distraction".
Does music change your driving style? Let us know in the comments below...