Exclusive: explosive scale of Takata airbag scandal
Almost one in 20 vehicles affected by the Takata airbag scandal; making the issue far larger than previously thought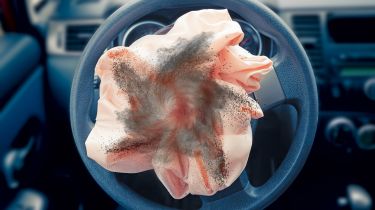 More than 1.7 million UK vehicles are still subject to an outstanding safety recall because of defective airbags that could deploy incorrectly, firing shards of metal at occupants' necks and faces, Auto Express can exclusively reveal.
The issue relates to vehicles fitted with airbags manufactured by Japanese firm Takata, which supplied the defective bags to around 20 manufacturers globally, who fitted them to as many as 60 million cars. Takata airbags were first recalled in 2008 by Honda, with several other firms following suit over the years.
Auto Express uncovered data from the Driver and Vehicle Standards Agency (DVSA) in December 2018 that revealed 2.9 million UK vehicles had been fitted with defective Takata airbags, with 991,333 of those bags yet to be replaced.
Less than a year later, however, fresh DVSA figures show the true scale of the Takata scandal is far larger than previously thought, with 3.43 million affected vehicles, 1.7 million of which are yet to be repaired. That figure means roughly 4.5 per cent of all vehicles in the UK have the defective airbags; concerningly, the DVSA expects the total number of Takata-equipped cars to grow as more models are identified, and explosive charges in the airbags continue to degrade over time.
Almost all brands fitted Takata airbags to their cars, including Honda, Nissan, Volkswagen, Jaguar Land Rover, BMW, Toyota, Subaru, Mercedes and Mazda. The majority of affected cars were manufactured between 2000 and 2015.
The Takata scandal also means countless second-hand car retailers are likely to be breaking the law and face prosecution by Trading Standards, because it is illegal for dealers to sell a car that is subject to an outstanding safety recall.
UK authorities are adamant that our temperate climate means there is a "very low risk" of the airbags deploying incorrectly over here, but the safety campaign exists nonetheless, and represents the largest such recall ever enacted. There are also concerns that as the airbags get older, the chance of them improperly deploying increases.
Ian Bartlett, the head of the DVSA's vehicle safety branch explained: "Britain is considered very low risk for Takata issues due to the climate, and there have been no incidents on UK roads as a result.
Nonetheless, Bartlett said that the DVSA "has pressed each manufacturer to produce a plan for when each model needs to be rectified on the basis of expected component degradation. This has resulted in a recent increase in the number of vehicles affected". The DVSA added it did not consider the risk posed by UK Takata airbags serious enough to issue a 'Stop Drive' recall notice that would tell motorists to not use their cars, and that it continues to work with the Department for Transport as it attempts to link the annual MoT test with its own vast recall database.
Mike Hawes, chief executive of the Society of Motor Manufacturers and Traders (SMMT), said: "Manufacturers have worked in partnership with DVSA on a risk-based, phased approach, to recall models which may be at risk of faulty Takata airbags.
Partnership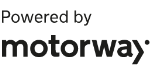 Need to sell your car?
Find your best offer from over 5,000+ dealers. It's that easy.
"This is a global issue related to component degradation over time, affecting different companies and many millions of vehicles. There have been no incidences of fault in the UK, however, and, due to the climatic conditions here the risk to consumers is very low. Nevertheless, the industry is intent on ensuring all affected cars are rectified as quickly as possible."
Hawes added that the UK's recall system is "one of the most robust in the world", and that "industry has been working closely with the DVSA to improve the process, proposals including enhancing the MoT to cover outstanding recalls which would help ensure vehicles are identified and fixed."
Sue Robinson, director of the National Franchised Dealers Association, said franchised dealers automatically check cars for recalls. "If a safety recall is found, retailers will make every effort to have it rectified prior to the vehicle being sold." She added that dealers would take manufacturer advice to determine if the car can be safely driven if parts-supply issues exist, passing this information on to customers. Robinson stressed it is "imperative" that consumers contact dealers if they receive a recall notice. 
What's wrong with Takata airbags?
Airbags inflate when an explosive charge fills them with gas. At the turn of the millennium, Takata started using the explosive ammonium nitrate, instead of tetrazole, in its airbags. Ammonium nitrate is far cheaper than tetrazole, but it is also more susceptible to heat and humidity. In hot and humid climates the ammonium nitrate tablets used in Takata airbags can break down over time and turn into powder, which makes the explosive process too powerful. This can cause the metal containers in which the explosives are stored to fracture when the airbag deploys, firing shrapnel at occupants. Takata filed for bankruptcy in 2017.
Takata fatality: US case study
Armando Ortega from Yuma, Arizona, died in June last year after the Takata airbag in his 2002 Honda Civic malfunctioned in an accident. Ortega was struck by metallic shrapnel from the airbag, dying three days later. Honda confirmed the Civic's airbag deployed defectively, and that 12 recall letters had been sent to previous owners of the car, which Ortega purchased less than three months prior to the accident. An estimated 24 people have been killed worldwide by Takata airbags.
Numbers: The true scale of the problem
| | | | |
| --- | --- | --- | --- |
|   | Dec 2018 figure | Oct 2019 figure | Increase |
| Affected cars | 2,930,296 | 3,438,950 | 17.30% |
| Unrepaired recalls | 991,333 | 1,710,932 | 72.50% |
What should owners do?
Concerned drivers can find out if their car is subject to a recall by entering its registration number into the DVSA's online checker: www.gov.uk/check-vehicle-recall. Delays in loading data mean not all cars with defective airbags will necessarily be picked up by this tool, but consumers can also enter their car's vehicle identification number (VIN) into the SMMT's recall checker: www.themotorombudsman.org/vehicle-recalls to see if it is affected by the Takata recall. The DVSA warns, however, that the number of affected cars poses parts-supply difficulties for manufacturers seeking to replace defective airbags, so fixes may not be immediately available.
Has your car been affected by the Takata airbag scandal? Let us know all about it in the comments section below...