UK's most dangerous drivers: car dealers, priests and tree surgeons in the frame
Study shows men are six times more dangerous than women on UK roads, with car dealers, and tyre technicians among the worst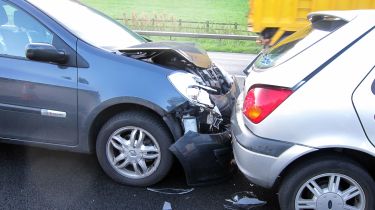 Loaders, car dealers, tyre technicians and priests are among the UK's most dangerous drivers, a new study has shown.
Insurance comparison site MoneySuperMarket looked at the 7.8 million car insurance enquiries it's had in the last 12 months and cross-referenced the occupations of drivers with dangerous driving offences they had declared, including causing serious injury by dangerous driving and causing death by dangerous driving.
• 30% of drivers have seen a physical assault in the last year
Loaders - who are responsible for loading and unloading goods, usually in warehouses - were found to be the most dangerous drivers, with a dangerous driving offence rate of 7.21 per 1,000 motorists.
Second were car dealers, with dangerous driving offence rate of 4.06, followed by technicians with 4.05. Also featuring in the top 20 professions with the highest dangerous driving offence rates were priests (2.76 per 1,000), tree surgeons (2.63) and bar staff (2.41).
At the other end of the scale lawyers, headteachers, professional footballers, demolition workers and veterinary surgeons were among the occupations with the lowest rate of dangerous driving prosecutions.
On average, men have a dangerous driving offence rate of 0.27 per 1,000 drivers - six times worse than women at 0.04. Drivers aged 20-24 are the group with the worst rate (0.47), followed by 25-29-year-olds (0.39). Meanwhile, the age demographic with the lowest dangerous driving offence rate was over-65s, with 0.02.
Emma Garland, data scientist at MoneySuperMarket, said: "Our research goes to show that you can never make any assumptions about drivers and their behaviour.
"If you feel that your driving is putting yourself or others at risk, you should consider some refresher lessons to improve your driving skills and knowledge of the highway code."
Who do you think are the most dangerous drivers in your experience? Let us know in the comments below...