No reduction in accidents involving business drivers over last decade
The number of people driving for work who are killed or injured in road accidents has remained stable in the last 10 years, say experts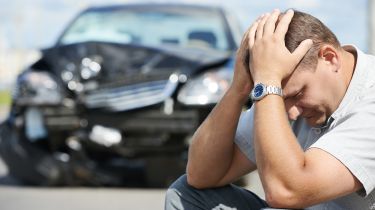 The number of people driving for business purposes killed or seriously injured in road accidents has remained stable over the last decade, with experts calling for action to be taken to tackle the issue.
In 2009, there were 5,442 serious and fatal crashes in Britain involving business drivers - in 2018 this number rose to 5,506. Over the same period, the number of collisions involving at-work drivers also remained static at around one in four.
• Motorway accidents up by a fifth
In a white paper titled 'The Role of Business Drivers', IAM Roadsmart (formerly the Institute of Advanced Motorists) has called on the Health and Safety Executive, drivers, employers, the Government and the police to do more to address this.
IAM also conducted a poll of employers and employees, which revealed 49 per cent of the former expect their employees to answer their mobile phone at any time, including while behind the wheel. Some six per cent felt the hard shoulder was a safe place for them to stop and take a call.
Of the employees questioned, 13 per cent drive for work and, of those, 17 per cent said they had been involved in a car accident while taking a phone call from a colleague.
Neil Greig, director of policy and research at IAM Roadsmart, says in the report: ""Employers need to do more to drive change across their workforce and to take their responsibilities to keep staff safe, particularly when they're behind the wheel for business."
Another issue highlighted in the report is the 'grey fleet' of employees using their own private vehicles for work-related journeys. IAM points out that employers need to take responsibility for these workers' health and safety.
• Britain's most dangerous roads revealed
On this matter Tony Greenidge, business development director at IAM Roadsmart, said: "The penny hasn't dropped for many organisations that their responsibility for a grey fleet driver is exactly the same as for a company car driver."
"If companies are expecting their employees to use their own vehicles for business journeys, they must ensure they are doing so safely and with appropriate guidelines, if they are to stay within the law."
Do you think our roads are getting more dangerous? Let us know in the comments below...