Exclusive: Motorists would rather pay to drive into a clean air zone than use public transport
Over three-quarters of motorists would rather pay to drive into a clean air zone than resort to using public transport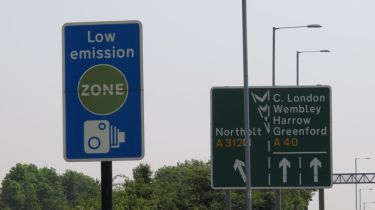 More than three quarters of motorists would pay to drive into a town or city clean air zone instead of using public transport, Auto Express can reveal.
An online poll of more than 1,400 readers saw 77 per cent say they would drive into an area with emission restrictions rather than use the bus, train or tram, despite such zones adding to the cost of their journeys.
London is the only UK city with a charging zone at present; its Ultra Low Emission Zone (ULEZ) costs drivers of non-Euro 6 diesel (roughly pre-2015) cars and non-Euro 4 petrol (pre-2006) cars £12.50 a day to enter the same area as the Congestion Charge Zone.
• Clean Air Zones: Brighton and Kent authorities considering banning cars
The ULEZ is to expand to the North and South Circular roads in 2021 and a number of cities, including Cambridge, Aberdeen and Birmingham, are considering zones that will charge private motorists.
From this summer Birmingham will begin charging drivers of cars not meeting the same standards as the ULEZ to enter its city centre, while Bristol is set to ban all private diesel cars from its centre during peak hours.
Jack Cousens, head of roads policy at the AA, said that while the majority of drivers considered improving urban air quality important, "the convenience of the car outweighs the fee of driving into a clean-air zone" and "scepticism around the public transport offering" was a big issue. He added: "The Government has been clear that  a chargeable clean-air zone should be a last resort, rather than a first response."
Emission-control zones have prompted concerns about the potential damage they could do to already under-pressure high-street shops.
Andrew Goodacre, CEO of the British Independent Retailers Association (BIRA), said while "it's hard not to agree with measures to improve the environment", he would like authorities "to implement the measures that would preserve, and hopefully increase, the footfall on the high streets".
Goodacre added: "This could be done by improved infrastructure, improved public transport and better park-and-ride schemes. If the policy isn't joined-up, it will simply move pollution elsewhere, with increased emissions on the way to out-of-town retail parks."
Now read here find out if your council is a clean-air hypocrite...