Number of motorists taking driver awareness has tripled since 2010
Nearly 1.5 million people took driver awareness courses last year - around three times as many as in 2010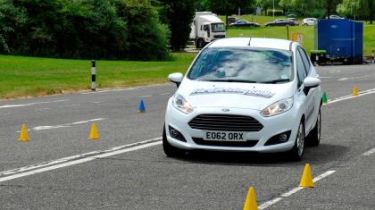 The number of motorists taking driver awareness courses has tripled since 2010, new figures show.
A total 1,492,236 people attended and completed driver awareness courses in 2019. Of these, 1,282,698 took speed awareness courses; the rest took part in one of eight other types of course, covering infractions relating to mobile phones, motorways and seatbelts.
• Safest cars on sale right now
The figures from NDORS (National Driver Offender Retraining Scheme) reveal a three-fold increase in the number of drivers participating in such courses since 2010, when only 467,601 people did so. The figure increased every year except 2016, when there was a slight drop.
The data shows there's now an average of over 4,000 people a day choosing to pay up to £95 to spend four hours taking driver awareness courses to avoid penalty points and a fine after committing a motoring offence.
 

Year

 

 

Total number of people who took driver awareness courses

 

 

2019

 

 

1,492,236

 

 

2018

 

 

1,445,817

 

 

2017

 

 

1,413,598

 

 

2016

 

 

1,390,880

 

 

2015

 

 

1,403,555

 

 

2014

 

 

1,355,796

 

 

2013

 

 

1,071,158

 

 

2012

 

 

963,627

 

 

2011

 

 

793,689

 

 

2010

 

 

467,601

 
One of the most recently introduced courses is the National Motorway Awareness Course, which saw 106,957 attendees in 2019 . It was first introduced in 2017 - when it saw just 37,286 attendees - and is designed to help drivers understand smart motorway laws, such as 'red X' signs and variable speed limits.
In spite of the overall increase in drivers taking awareness courses - particularly those for speeding - some specific types of course have seen big drops in the number of attendees. Only 12,417 took seat belt awareness courses in 2019, compared with 30,318 the previous year.
Have you been on a driver awareness course? Let us know in the comments below...