UK drivers spend £1.5bn repairing parking prangs each year
Research shows 3.74 million motorists seriously damaged their cars while parking in 2019, with an average repair bill of £396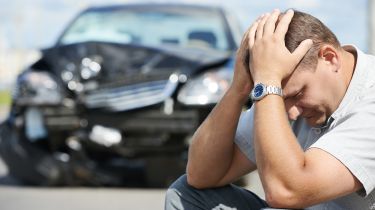 Drivers in the UK spend a total of around £1.5 billion repairing damage on their cars from parking prangs, new research shows.
Skoda UK surveyed 2,000 motorists, of whom 11 per cent said they had seriously damaged their car while parking in 2019. This is equivalent to 3.74 million drivers, with an average repair cost each time of £396.
• What to do after a car crash
Four in 10 respondents admitted to having hit an adjacent vehicle with their car door when getting out, while another 40 per cent said they had hit a lamppost, tree or space divider in a car park. The study also reveals drivers kerb their wheels twice a year on average.
In spite of this, 73 per cent of drivers say they consider themselves to be good parkers. Only 53 per cent think they would be good enough at parking to satisfy a driving instructor if they were to retake their test, though.
19 per cent of drivers surveyed admitted to having had an argument with another motorist or a bystander over a parking disagreement, while 14 per cent have temporarily stopped talking to their partner due to an argument about parking. In addition, one in five parents say they are frequently distracted by their children while parking.
A spokesperson for Skoda commented: "While many people feel confident in their parking capabilities, the numbers show motorists have forked out significant sums in the last 12 months repairing their cars from parking mishaps.
"The advanced technology on our cars means they no longer have to do the parking themselves. Driver aids… help reduce stress around parking and should see the number of parking prangs decrease so Brits won't be hurt where it hurts most - in the pocket."
Have you ever had a prang in a car park? Tell us about your experience below...