More than 1,000 Dacia Dusters pre-ordered
Dacia reveals that a sixth of buyers are opting for the base-spec Duster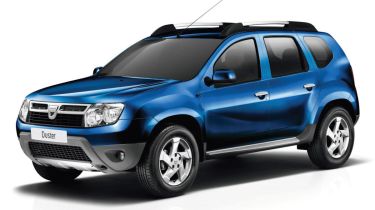 Dacia has announced that it has received more than 1,000 pre-orders for its new Duster, three months before it officially goes on sale in the UK.
A sixth of pre-orders have been for the entry-level Duster Access model, which starts from just £8,995 and comes with 16-inch steel wheels, power steering, electric front windows and central locking.
However, more than two-thirds of buyers have ticked at least one item on the options list, and more than half of Dacia's total pre-orders have been for the top-spec Duster Laureate, which starts from £12,995 for the two-wheel-drive model.
The high number of pre-orders - which involves paying a £100 refundable deposit - is particularly impressive considering there are currently no right-hand-drive models in the UK available to test drive.
The Duster's success is likely to be bolstered by the arrival of the Sandero supermini, which will become the UK's cheapest new car when it arrives in the UK in January, starting from just £5,995.