I want that car
A new TV programme with Auto Express' Mat Watson is looking for car buyers. Can you help?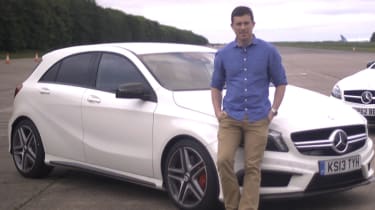 The new series of I WANT THAT CAR presented by motoring Auto Express editor-at-large Mat Watson is coming to Northamptonshire on 10th and 11th August complete with a TV camera team to meet local prospective buyers of the best second hand cars around.
"We're on the lookout for people who would like to be featured in our show who are in the market to buy a second hand car," said Mat Watson.
"Our new show aims to give expert tips and advice on what to look out for and how to get a better deal when buying a used car. We will be filming at Rockingham Circuit on 10th and 11th August, and we want to help some local people get the car of their dreams at a price they never thought they could get it for. So if you're thinking of buying a second hand car and want to save money, get in touch with us and we'll see if we can help!"
We're looking for buyers with a budget in the area. Anyone interested in being in the show, which will be broadcast on ITV4 in the autumn, should contact the Production Team via email iwantthatcar@daisybeckstudios.com or telephone 0113 204 5922.