Revamped Consumer Rights Act gives car buyers more clout
New Consumer Rights Act clarifies buyers' rights, but motor car salvage changes could cause problems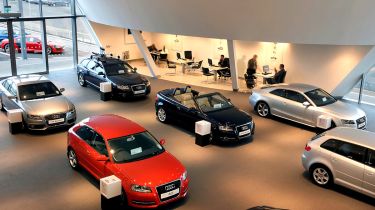 The biggest change to consumer law for decades has come into force today (October 1) as car buyers and owners are given more power to hand their cars back if they're not happy.
The Consumer Rights Act passed through Parliament earlier this year and gives consumers more powers to reject cars and fight for refunds.
The new areas of the law encapsulated in the Consumer Rights Act include the right to reject a vehicle within 30 days if there's a fault and giving consumers the ability to take action for rejection, refund or replacement after just one failed repair attempt. That's been shortened from the three attempts that's currently accepted as an unwritten rule in the industry.
Digital products are now included in legislation for the first time, which means that if installing new software causes a fault on a system, the seller is liable for any damage it does. This can be extended to sat-nav updates in the car industry or smartphone apps.
• Diesel cheaper than petrol for the first time in 10 years
Gerry Taylor, Trading Standards' lead officer for the motor trade, told Auto Express: "The new Act doesn't seem to give any great extra powers, but I think it does make existing powers clearer and puts them in plain English.
"It's important to remember the old laws – like the Sale of Goods Act – will still apply to contracts made before October 2015."
• Budget 2015: new road repair fund and car tax overhaul
Dealers have been issued with new guidance on how to give car owners the best service and advice.
The Chartered Trading Standards Institute (CTSI) has created a selection of guides for garages and dealers on the new laws, plus a refresher on cases that involve misleading mileage on used vehicles, safety regulations for part-worn tyres, aggressive selling and alternative dispute resolution.
Sarah Langley, CTSI service director, explained: "Trading Standards teams across the UK are keen to help businesses and ensure they don't fall foul of the law. No-one wants to find themselves on the receiving end of civil, or even criminal, proceedings."
Motor salvage code could put consumers at risk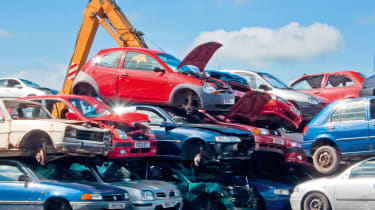 Proposals for a new code of conduct on how to scrap cars have been criticised for protecting insurers at the expense of the consumer by the National Association of Bodyshops (NAB).
The Vehicle Identity Check (VIC) that's required before repaired write-offs are allowed back on the road is scrapped, leading to a review of the Disposal of Motor Salvage code. Frank Harvey, head of the NAB, claims the new code exposes buyers to the risk of the unregulated sale and repair of write-offs. "At no point in the new code is there any mention of controlling the sale or repair of written-off vehicles," he said.
"Badly damaged cars, deemed uneconomical to repair by insurers, can therefore be purchased and 'repaired' by anyone, irrespective of skill, ability or equipment. They can then be sold on to unsuspecting consumers, putting the drivers of these vehicles and other road users at risk."
Tell us what you think about the new Consumer Rights Act in the comments box below...