Vertu Motors introduces military car finance scheme
Vertu Military Car Sales aims to combat car credit problems with serving or ex-armed forces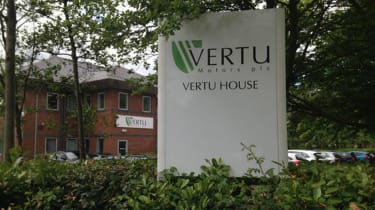 Members of the UK Armed Forces have always it hard to get finance deals for new cars. But Birmingham-based Vertu Motors have become the first mainstream dealer to offer car sales and leasing purely for serving or ex-military.
For most dealers, new car finance is accepted or declined based on a credit score produced by raw data in a computer. This poses serious issues for military personnel, who often don't stay at a fixed address long enough to build up a useable credit rating.
By teaming up with finance experts Close Brothers Military Services, Vertu Motors aims to solve this by offering a more flexible approach tailored to specific situations. Each case for finance is considered by underwriters experienced in the issues serving citizens have to deal with.
General Manager Debbie Lowden says Vertu "carried out a considerable amount of research" into the market and found that military personnel "often struggle to finance large purchases due to a lack of available and affordable credit".
She claims the scheme is also aiming to go against "brokers who are taking unfair advantage and charging unacceptable finance rates". Customers from all areas of the Armed Forces can choose from around 6,500 cars, at 122 locations across the UK.
Now read our list of the best new car deals 2015.