Warrantywise to offer cover for electric cars
The first warranty cover for EVs has been announced by Warrantywise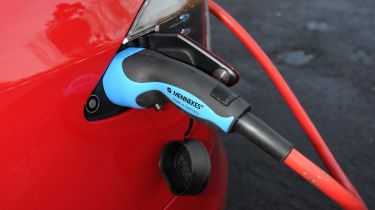 Warrantywise has announced the first warranty designed for used electric vehicles. The news comes as thousands of electric cars in the UK are reaching the end of their manufacturer's warranties.
Electric vehicles are growing in popularity in the UK due to their low running costs, quiet rides and drivability, and zero emission powertrains. The Nissan Leaf is the most popular, with over 10,000 being sold since its 2011 release. Other manufacturers are also selling EVs with success including the Renault Zoe, Tesla Model S, and BMW i3.
Warrantywise is hoping to end the 'repair anxiety' associated with electric vehicles. This anxiety stems from the fact that replacement parts and repair work are more costly on complex EVs compared to petrol and diesel engine cars.
Warrantywise CEO Lawrence Whittaker said: "We have long supported the technological tour de force that is the electric vehicle sector. Having studied the repair and parts replacement costs of EVs, it is clear that there is a market and a call for extended warranty."
Warrantywise EV extended warranties will start at an introductory rate of £55 per month, although this price does not include cover for the complex and expensive batteries found in the cars as existing extended policies are offered by manufacturers.
The price reflects the confidence the company has in the reliability of the vehicles. Warrantywise says it is looking to 'bust the urban myths' associated with owning an electric car.
Now read our list of the best electric cars to buy.