Can you guess the car from its engine sound?
Think you know your V8 from your VTEC? Take our car sounds quiz!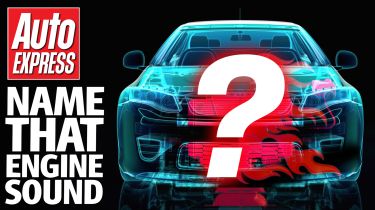 Do you know all there is about car engine sounds? Are you an automobile audio aficionado, a car spotter extraordinaire? Can you tell your V8 from your boxer, or a rotary from a V12? If you can answer 'yes' to all of the above – you might like to have a shot at crushing our latest quiz.
App developers Black Dog Developments have lent us 10 car engine noise sounds from their rather addictive car noise trivia app for iPhone and iPad. But can you identify the car that made them?
• Ultimate car quiz: do you really know your cars?
For many car fans, the sound of a sweet engine note is heaven on earth. Everyone has his or her particular tastes, from the raspy growl of a four-cylinder turbo engine to the banshee-like shriek of a highly tuned V12. Even certain features unique to particular manufacturers get the fans' blood pumping. Honda's VTEC scream and Subaru's flat-four burble have become instantly recognisable to anyone in the know about cars.
In fact, any car fan should know that hearing an engine sing, roar or bark makes up a huge part of that full-on sensory experience you get from driving a great car.
To celebrate how big a part that sound plays in a car enthusiast's life, we just had to build this quiz - it includes some brilliant cars that have some amazingly charismatic engines under their bonnets. All you have to do is listen to the sound clip in the question and pick the right answer! Sounds easy enough, but watch out, some aren't quite as straightforward as they seem.
So what are you waiting for? Are you a tone-deaf chancer or a vehicular audiophile? Take our fun car engine sounds quiz now and let us know how you got on!