Bad roads blamed for rise in car suspension breakdowns
RAC figures show a big spike in call-outs for suspension faults, while hybrid wiring issues are on the rise, too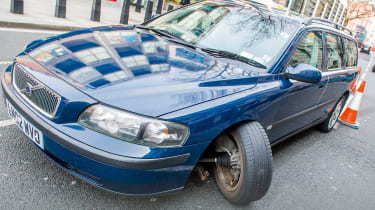 Suspension and spring-related breakdowns increased by 33 per cent in 2015, as the poor state of UK roads took its toll on the nation's cars, according to exclusive RAC call-out data.
It was the biggest single increase of breakdowns, narrowly ahead of hybrid wiring faults and speed limiter issues – up 30 per cent and 29 per cent respectively.
• Best hybrid cars on sale now
Figures from the RAC also revealed patrols attended more than 290,000 incidents involving punctured tyres or broken wheels in 2015, making up a tenth of all call-outs.
The Government announced a £6billion pothole and road repair fund to help tackle the poor conditions of rural and urban roads last year, and the RAC Patrol of the Year Ben Wilson told Auto Express it's much needed.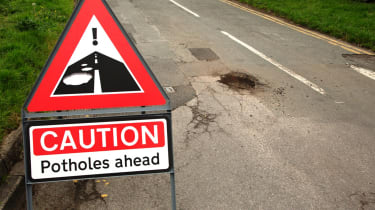 "The increase in suspension and spring faults might well be as a result of the continuing poor state of local roads – while motorways and other major routes are part of one of the biggest improvement programmes in a generation," he said. "Motorists remain concerned about the condition of local roads and the lack of ring-fenced funds to improve them."
Sales of hybrid cars rising by a third since 2014 have contributed to the increase in call-outs associated with wiring issues, while malfunctioning speed limiter and cruise control problems are more common than ever as the technology becomes more widespread.
"With more people choosing a hybrid as their next vehicle due to the reduced emissions and economy they offer, it makes sense that we have had more to fix this year," Wilson added. "Speed limiters and other fuel-saving devices are being introduced by more fleets in order to help reduce fuel costs, so the increase in faults there is something we will be looking at closely as we go into 2016."
Despite these advancements posing new problems to patrols, flat batteries remain the most common incident for the RAC, accounting for one in five of the 2.2 million calls for help last year.
Have you had a suspension fault with your car? Let us know below...