'Hyundai is great at selling cars, but has to appeal to the heart too'
As Hyundai's sales soar, Graham Hope finds out that they aim to be the world's largest manufacturer, and the most beloved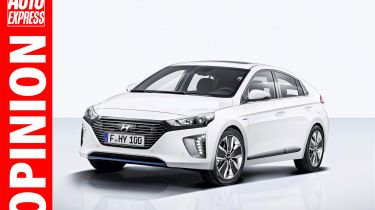 Not everyone is prepared to say what they think in the car world, which is one of the reasons I admire Hyundai so much. The upwardly mobile Korean company has never attempted to disguise its ambition to upset the establishment as it's bludgeoned its way up the global sales charts.
Having spent the past week in Seoul learning about the pioneering new Ioniq, I heard lots of talk about where the firm, in tandem with Kia, is heading – but even I was surprised when one presentation stated the aim was not only to be the world's largest manufacturer, but the most beloved, too.
• 'We push MPs for change on MPG and emissions tests'
To be honest, it's not an impossible leap of faith to imagine global sales domination. Few would have thought Hyundai would have made such startling progress over the past 20 years, and it seems well placed to capitalise on future trends with hybrid, plug-in hybrid, full EV and fuel-cell models all in its roster. But can it really be loved?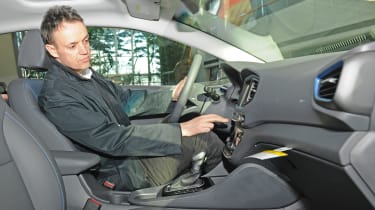 Even research and development boss Woong-Chul Yang seemed to need a little convincing when he told me: "Compared to our product, our brand value has not gone up. I was in the US recently, and people there love the vehicles. But it is not easy to get them into the showrooms."
• "It's been a great year for the car industry, so we're told"
Here in the UK, it's not even quite so obvious that owners love their cars – the brand came a fairly average 21st in our Driver Power satisfaction survey in 2015. Practicality, build quality and reliability were its highlights – all crucially important, granted, but hardly likely to get the emotions pumping.
Of course, it's impossible not to be impressed by the quality, tech, reliability and comfort of every new Hyundai. But admiration isn't the same as adoration. More of the feelgood factor would help this amazing company win the place in our hearts it clearly covets. 
What do you think Hyundai have to do to become the most beloved car manufacturer in the world? Let us know your thoughts below...