Best cars to own in 2015
Here are the top 200 cars to own in 2015, as rated by over 61,000 British motorists
Which is the best car to own? That's the question we wanted you to answer in the Driver Power survey, and more than 61,000 of you responded, whether you were praising or criticising your cars.
We wanted to know everything about your experience with your car. Has it been reliable during your time with it, or have you endured constant problems? What about practicailty?
• Click here to take the 2016 survey
Is the boot big enough to swallow plenty of flat-packed furniture, or do you struggle to squeeze in your weekly shopping? Here we reveal your top 200 cars to own – listing 50 more models than we did last year – before focusing in more detail on the car that takes this year's crown.
There are some big surprises in this year's chart, with some shock moves up and down the table. Plus, a host of new entries show just how happy you are with some of the new products being launched by manufacturers.
So, how did your car fare in this year's survey, and which model was rated the overall best car to own by you? Read on to find out...
How the ratings work
• The main chart shows the car's overall rating, which we calculate from an average of all its scores in our 10 Driver Power judging categories.
• Use the drop-down box to see each car's score in more detail, with the figures showing how they ranked in the 2015 top 200.
• Each category score is represented by a bar – and the longer the bar, the better.
• If your model isn't in the 200-1 countdown, this is because we didn't get enough responses to include it.
This year's winner: Lexus IS
Your winner for 2015 is… the Lexus IS Mk3. This is a debut victory for the compact executive, which has ended up with an incredibly high set of scores across the board. In there are four podium finishes and a further five top-20 placings. The only slight blemish is practicality, because the IS is only fourth best in a class that is famed for performing poorly in this category.
The Mk3 has outshone its predecessor, which reached a high of 18th on its debut in 2009 and now finds itself in 83rd. It's quite some debut for the Mk3.
Owners praise the reliability of the IS alongside its great build quality – two staples of the Lexus brand. On top of that, you tell us the latest IS is the easiest car to drive of any in the top 200, and that talent is coupled with a comfortable ride. The hybrid powertrain on offer helps keep down running costs without hindering performance, while even a slightly fiddly joystick-operated infotainment system can't detract from how owners feel about the in-car technology.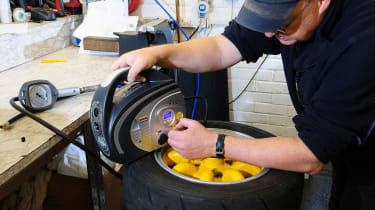 The challenge now is for the brand to try to achieve back-to-back wins next year, and repeat the feat of the Skoda Yeti and Octavia, plus the Honda S2000. It will be a tough task, but as our Driver Power 2015 results show, Lexus is only moving in one direction: up.
Owner spotlight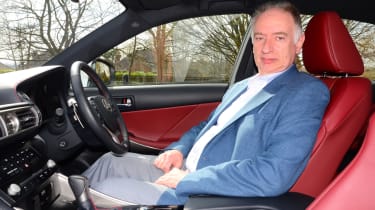 The Lexus IS has brought about a changing of the guard at the top of the compact executive class, beating European rivals. Owner John Hazlewood is one of the architects of that change, having swapped from a BMW to the IS.
Partnership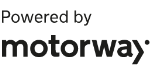 Need to sell your car?
Find your best offer from over 5,000+ dealers. It's that easy.
"I was always a loyal BMW owner, but saw the new IS and thought it was a really great-looking car," he told us. "I took a look and was very impressed with it in terms of driving experience, build quality and specification."
John has the F Sport model, which comes with plenty of tech, plus the option of a V6 or hybrid engine. He went with the V6 and said: "Few cars in this category have six cylinders and it handles really nicely."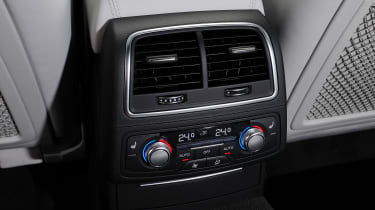 During the week John lives in London before commuting to Hampshire at weekends. He explained: "It's comfortable, and the technology is fantastic."
John also thinks the IS is much more interesting than any BMW on sale now, and his experience so far has convinced him to stay with the brand.
Driver power 2015: the winners
Here are the highest-rated cars in each category - as well as the top five overall models.
• Click here to take the 2016 survey
Overall
1. Lexus IS2. Skoda Yeti3. Hyundai i104. SEAT Leon5. Renault ZOE
Most reliable cars
1. Toyota iQ2. Lexus NX3. Lexus IS
Best for build quality
1. Lexus NX2. Lexus RX3. Lexus IS
Best for running costs
1. Renault ZOE2. Skoda Citigo3. VW up!
Best performance
1. Porsche 9112. Jaguar XK/R3. Jaguar F-Type
Best road handling
1. Porsche Boxster2. Porsche 9113. Subaru Impreza
Best ride quality
1. Land Rover Discovery 42. Lexus IS3. Range Rover
Easiest to drive
1. Lexus IS2. Renault ZOE3. Skoda Yeti
Comfiest seats
1. Lexus RX2. Lexus GS3. Volvo XC70
Best for practicality
1. Subaru Outback2. Jeep Grand Cherokee3. Land Rover Discovery 4
Best for in-car tech
1. SEAT Leon2. Lexus GS3. Jeep Grand Cherokee
You've read the 2015 Driver Power survey results. Now it's time to take part in the 2016 survey. Tell us about your car here.
The full Driver Power 2015 report is in the current special issue of Auto Express, on sale throughout May.