Driverless cars hit the road in China
Two driverless cars have embarked on a 1,200-mile trip from Chongqing to Beijing as China pushes autonomous car tech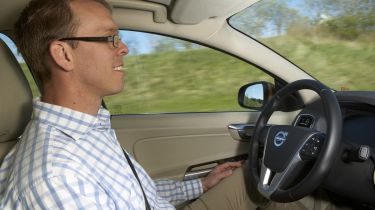 Two driverless cars in China have embarked on a 1,200-mile journey across the country. The locally produced and modified Changan Raetons set off from the manufacture's base in Chongqing to Beijing, which will take approximately five days.
While the two test cars are driverless they aren't unmanned, with an engineer in the front passenger seat to intervene if something was to go wrong. The journey is the first long distance test of autonomous vehicles in China. 
• Everything you need to know about self-driving cars
The majority of the 1,200-mile trip will be on the motorway, where the self-driving cars can reach speeds of up to 75mph. However, the Changan Raetons still require driver input for lane changes and overtaking manoeuvres.
Other car manufacturers such as Audi, Mercedes and Volvo, as well as tech companies such as Google, have all begun testing of autonomous vehicles but not to the same level. The move from state-owned Changan Raeton shows China's determination to become leaders in autonomous technology. 
Volvo, which is Chinese owned, also has plans to begin testing a fleet of 100 autonomous vehicles in China. A similar scheme is scheduled to begin in Gothenburg, Sweden.  
What do you think about autonomous cars? Let us know in the comments section below...