Record year for UK car industry after £71.6billion turnover
After a record year in 2015, the UK automotive industry has called for Britain to stay open for business following Brexit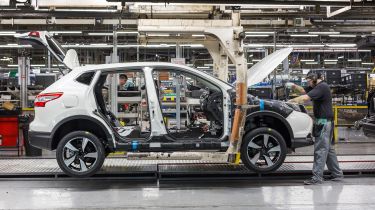 The UK automotive industry reported a record £71.6billion turnover last year and has called on the Government to keep Britain open for business in the face of EU uncertainty. 
Figures released by the Society of Motor Manufacturers and Traders (SMMT) show jobs, production and vehicle sales all grew while environmental impact fell. The industry now faces a challenge to continue the success story with the threat of trade tariffs and a cut off to skilled workers abroad. 
Mike Hawes, SMMT chief executive, said the car industry was reliant on a single market, access to a talent pool to fill the country's 5,000-strong skills gap and influence over regulations – all issues that may be tough post-Brexit. Hawes admitted the result wasn't what the industry wanted but said, for now, it was "business as usual".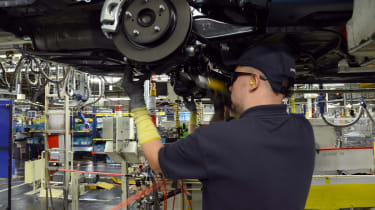 He added: "Our growth depends on certainty. Any risks and uncertainty need to be addressed head on by UK Government. The automotive industry is at the front of mind of ministers."
The latest figures show the number of jobs increased by 17,000 in 2015, with 814,000 workers now employed in the sector. Two of the biggest manufacturers in the UK – Jaguar Land Rover and Toyota – said this would continue, too, with both making commitments to stay in the UK and safeguard jobs in the short term. 
Adrian Hallmark, group strategy director at JLR, said there was "no Brexit-driven" need to reduce numbers while Johan van Zyl, president and CEO of Toyota Motor Europe, added: "We would not like to see business shrink. In the long term it depends on negotiations, but for the short and medium term decisions have already been made."
What do you think of the future of the UK car industry following Brexit? Let us know below...