More electric car chargers than petrol stations by 2020
Research from Nissan shows the number of UK electric car chargers will overtake the number of fuel stations in four years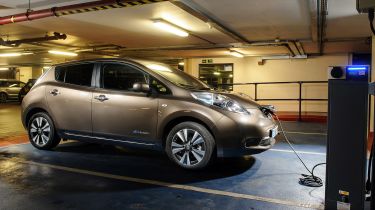 New research from Nissan, the manufacturer of the Leaf electric car, has suggested that the number of electric car charging stations will overtake the number of traditional fuel stations in the UK by August 2020.
There were 8,472 fuel stations in the UK at the end of 2015 and, based on the current decline in fuel filling stations continuing over the coming years, Nissan predicts that this will drop to 7,870 by 2020. By that point, there's expected to be 7,900 electric car charge points in the country.
Only a few hundred chargers were available in 2011 and that has grown to more than 4,100 in 2016 with electric car sales increasing rapidly too. More than 115 electric cars were registered each day in Q1 2016, with the Go Ultra Low campaign group suggesting that electric could be the dominant fuel type by 2027.
• Could whisky be the car fuel of the future?
According to Nissan's research, 98 per cent of motorway services in the UK have chargers, and there are only four fuel stations in London's congestion charge zone left. The data comes from the Energy Institute as well as Zap-Map, a tool that tracks electric car charging points in the UK.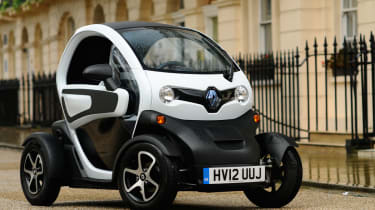 Nissan has also been pushing ahead with research into car sharing in cities, with the Nissan Future Lab project, which was set up in 2014. The project uses a fleet of re-badged Renault Twizys in San Francisco that are ordered using a smartphone app to track consumer behaviour.
The lab is also looking into electric vehicles giving back to the national grid, with the batteries in cars being used to store electricity for use in high-demand periods. The cars could also be used in emergencies, in a similar way to a back-up generator.
What are your thoughts on the future of electric cars in the UK? Let us know below...