Driving test's failure to keep up with new car tech rapped by safety experts
Tech giving some learners an unfair advantage in driving tests, with no contingency for semi-autonomous aids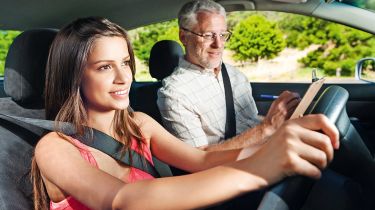 The driving test is failing to keep up with technology, after experts warned learners taking their tests in cars equipped with semi-autonomous safety aids have an advantage over those in older models.
Road safety experts voiced concerns that learners taking their tests in modern cars that automatically alert them of speed limit changes, blind spot warnings and help with braking and keeping in lane have "additional assistance" over students in older cars.
Currently, the Driver and Vehicle Standards Agency (DVSA) has no provisions in place for semi-autonomous features or driver alert technology during a driving test. Over the years it has made changes to accommodate parking sensors and electric handbrakes, but it has yet to catch up with more modern technology.
• Driving instructor rankings could soon be published
Speaking to Auto Express, Steve Gooding, director of the RAC Foundation, said: "While driver assist features can give learners slightly better odds of passing their tests, the increasing use of technology could be seen as a sign of the times."
Gooding also emphasised that learner drivers must become "safe drivers in all sorts of cars, not just the ones they take their tests in". Peter Rodger, head of driver advice at IAM RoadSmart said: "The rate of change is phenomenal compared to what it was five years ago. The DVSA has to meet the challenge of keeping the test relevant."
• 2017 Driving test changes: sat-nav use and more independent driving in new test
The DVSA has recognised the driving test is failing to keep up and indicated updates were due. Chief executive Gareth Llewellyn told The Times: "As new technology becomes more widely accepted, or we think that the driving environment has changed, we will update the test again."
Referencing driver assistance systems, he added: "When you are taking your practical driving test, you need to make sure that the test is reflective not only of the environment in which you're driving but also the type of technology that you are interacting with, which is something that will probably come in the near future."
The safefy tech giving an unfair advantage
Lane keep assist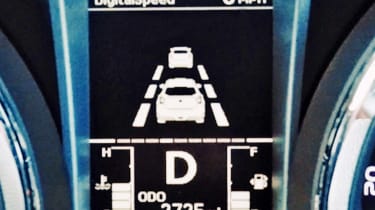 According to IAM RoadSmart's Peter Rodger, the move from lane departure warning to lane keep assist is significant, with the latter keeping the car in lane for the student.
Collision warning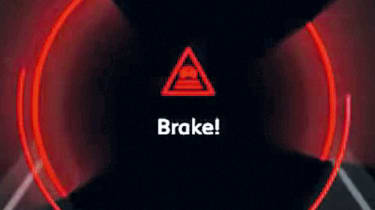 Collision warning alerts can give students advanced warnings before an emergency brake so they can better react and avoid receiving faults.
Blind spot warning
Learners who forget to make their blind spot checks could easily benefit from a blind spot warning commonly installed on new car mirrors.
Do you think the driving test needs to be modernised to keep up with new tech? Let us know below...