Driving tests of the world: the fiendishly hard to the amazingly easy
We compare driving tests from around the world to find the simplest and toughest places you can learn to drive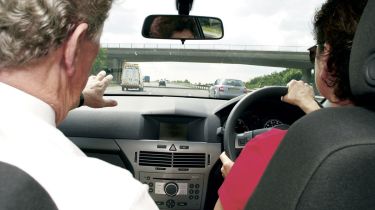 An Auto Express poll has revealed most motorists want a change to the laws on foreign drivers getting UK licences. Our survey found 81 per cent wanted drivers who passed their test abroad to take a full test after just a month of living in the UK.
A further four per cent said drivers should take a refresher course after a month, while six per cent said they should get a UK licence automatically if they have a foreign one.
Just nine per cent supported keeping existing laws – under which all valid licences can be used in the UK for a period of 12 months, either from the date of arrival or residency. After that, drivers have to apply for a provisional licence and pass the normal tests. However, EU licence holders can drive on their licences for as long as they're valid or until a renewal is required under UK law.
• The history of the driving test
The results suggest UK drivers are concerned about the standard of foreign drivers. Auto Express investigated why this might be by researching how hard it is to get a licence around the globe. RED Driving School CEO Ian McIntosh, who graded each country's test for us, said: "There are huge disparities in driving tests from country to country and it is shocking how standards vary. RED has given no country five stars on the premise that there's always room for improvement."
Driving tests of the world rated
US driving test
Legal age: 14-21RED rating: 3/5
Due to the political system in America, the driving laws vary from state to state. Some places, such as Kansas and Idaho, issue permits to teenagers as young as 14, while other states force you to wait until you're 21 before you can drive. However, all learners must complete a six-month graduated licence programme before they're allowed to drive on the roads accompanied by a person aged 21 or over. The laws can restrict certain privileges, too, like carrying passengers anda late-night curfew.
Mexico driving test
Legal age: 18RED rating: 1/5
Mexico has a higher age limit than the UK, but gaining a licence here couldn't be much easier. As long as you're over the age of 18, you don't even need to take a test. In fact, all you have to do is buy a licence for 626 pesos (or £28).
Mexico City is one of the most densely populated cities in the world, with four million cars on the road. Combine this with the lack of a standardised test, and it's little wonder that crashes are a regular occurrence.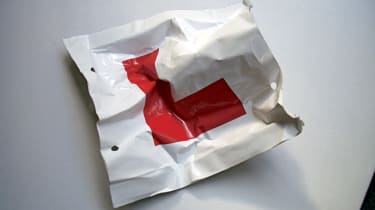 UK driving test
Legal age: 17RED rating: 4/5
You can apply for a provisional licence at the age of 16 but can't start lessons until you turn 17. With a provisional licence you must display L-plates but can drive accompanied by a driver who's aged 21 or older. You're required to pass a theory test and this certificate lasts for two years during which time you have to take a practical test. Once this is passed you're issued with a full driving licence. The pass rate is currently 47 per cent.
Colombia driving test
Legal age: 16RED rating: 4/5
In Colombia, you can start learning to drive a year earlier than in the UK, but you have to enroll in the Gradual Rearing of Adult Drivers (GRAD) programme first.
You'll need to pass an exam, testing you on laws, road signs and safety rules, to get a learner's permit. After this you can start lessons, and need 40 hours of training before taking a test to get a provisional licence. Once 17, or after holding a provisional for six months, you can apply for a full licence with conditions. Not until you're 21 can you get an unconditional full licence, and this requires a further practical test.
France driving test
Legal age: 16RED rating: 4/5
It's possible to get behind the wheel at 16 in France, but you'll need to register with a driving school and pass 20 hours of practical driving, before taking a theory test. Pass this, and you're issued with a three-year certificate that lets you drive accompanied by an adult.
The practical exam can only be taken after you turn 18 and once you've covered 3,000km driving accompanied. Learners are restricted to 110kph (68mph) on the motorway, too.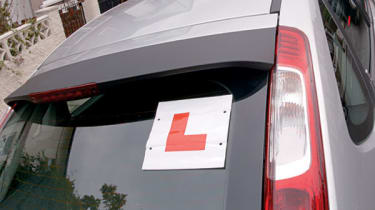 South Africa driving test
Legal age: 18RED rating: 2/5
Some people may feel the UK test is too strict, but it's even tougher in South Africa. You can't start until you're 18, and you then need to pass a yard test and a road test.
On the road test you can lose points for not checking beneath the car for leaks and not using the handbrake every time you stop. You'll automaticallyfail if you let the car roll back even an inch, too. The pass rate is just 39 per cent, and although the test is intentionally hard to improve safety, the upshot is that many learners end up bribing officials to get a pass.
Pakistan driving test
Legal age: 18RED rating: 2/5
You'll have to wait until you're older to take the test in Pakistan, but the assessment itself is simple. It consists of a theory exam and a short practical test, both of which can be taken on the same day. There are no rules on the number of practice hours you have to have completed, and the practical test requires you to drive a short course through cones.
This easy test has an 80 per cent first time pass rate, but also means Pakistan has a very high accident rate – there are 16 accident deaths per 100,000 people.
Australia driving test
Legal age: 16RED rating: 3/5
There's an extensive process to gaining an Australian licence. Drivers start by acquiring a learner permit aged 16, then progress to a restricted, probationary licence. This lasts for around two years before you take a test for a full licence. New drivers must log how long they've spent with their instructor to ensure that they hit a regulated number of hours. While a good set-up, it doesn't translate into safer roads, as the accident rate is high.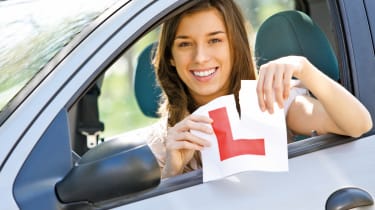 Japan driving test
Legal age: 18RED rating: 4/5
One of the strictest and toughest places to get a driving licence is Japan, where pass rates fall below 35 per cent. It's taken on a course, but resembles real road conditions.
Drivers must remain at 30kph (19mph) or under at all times, and instantly fail if they drive over a kerb, fail to stop at a traffic light or junction or fail to check for oncoming traffic. Candidates can also fail for not staying far left enough in the lane or not bending down low enough when checking under the car for cats or children before setting off.
What do you think of the standard of driving in the UK compared to other countries you've driven in? Which nation has the best drivers in the world? Tell us in the comments section below...