The history of the driving test
The driving test is 80 years old, so we take a look back at its 110-year history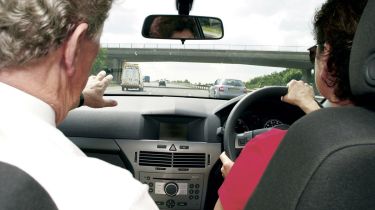 The number of young motorists passing their practical driving test is at its lowest for 10 years. According to the Department for Transport, 639,797 people under 22 signed up for a provisional licence in 2013, and just 382,654 gained a full licence. 
One reason could be the prohibitive cost of learning to drive.  Prospective motorists have to shell out £50 just to get their provisional licence these days but that's just the start.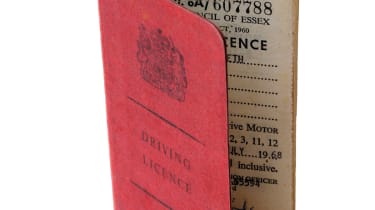 Driving lessons cost on average £24 per hour and the Driving Standards Agency reckons the average number of lessons you'll need to pass is 47.
The theory test will set you back £31, while the practical car test costs upto £75. Add all this together and drivers are forking out more than £1,250 for the privilege of getting behind the wheel.
All these costs haven't stopped people learning to drive, though. Since 1935 there have been around 52 million tests and numerous changes to what's required of the successful candidate.
Auto Express has charted the history of the UK driving test and mapped it out for you in the timeline below…
• Most economical cars• Cheapest cars to insure
Driving test history: interactive timeline 
Our interactive timeline shows the key moments in the history of the UK driving test...
The driving test: a history 
1903 - First driving licence is introduced as a way of identifying vehicles and their drivers. The fee, paid over the counter at the Post Office, is five shillings – that's equivalent to £25 today.
1931 – The first edition of the Highway Code is published by the Ministry of Transport.
1935 - Voluntary testing is introduced on 16 March by the Road Traffic Act to prevent a rush of candidates when the test becomes compulsory. A Mr J Beene is the first person to pass his driving test, at a cost of seven shillings and sixpence – that's £22 in today's money. Compulsory testing begins in June for all new drivers. Around 246,000 candidates apply, with a pass rate of 63 per cent. Candidates meet at pre-arranged locations such as car parks or railway stations, because there are no test centres.
1939 - Driving tests are suspended for the duration of World War II. Examiners get redeployed to traffic duties and supervising fuel rationing.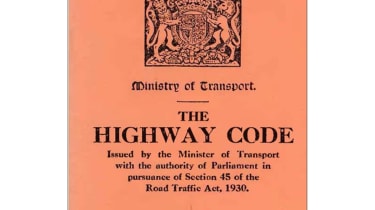 1946 - Testing resumes in November, more than a year after the end of World War II. 
1950 - The pass rate for the driving test is 50 per cent.
1956 –  The test fee doubles from 10 shillings to £1 – that's an increase from £10 to £21 in today's money. Testing is again suspended, this time during the Suez Canal crisis in November. Learners are allowed to drive unaccompanied and examiners help to administer petrol rations.
1957 - Testing resumes in April after the Suez crisis. Provisional licences are no longer stamped with 'passed test' from July and the three-year driving licence is introduced in September.
1958 - Provisional licences are valid only for six months. 
1959 - A new examiner training facility is opened in Stanmore, Middlesex. Until this point, examiners have been trained 'on the job'.
Partnership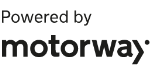 Need to sell your car?
Find your best offer from over 5,000+ dealers. It's that easy.
1962 - From April, people who have held more than seven provisional licences are required to take a driving test. If they fail to, the licensing authority could refuse a further application. 
1963 – A voluntary register of approved driving instructors (ADIs) is set up. To become an ADI, you have to pass stringent written and practical tests.
1965 – A centralised licensing system is set up at a new centre in Swansea, taking over control from individual councils. The distance from which a driving test candidate must be able to read a number plate is changed to 67 feet.
1968 – The test fee is increased again, going up this time to 1 pound, 15 shillings  – equivalent to £25 today.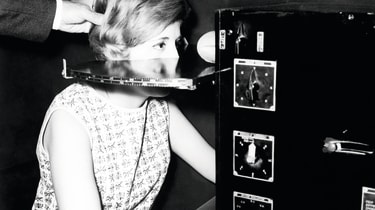 1969 - Several changes are made to the test, including the introduction of a ban on dual accelerator controls unless they have been disengaged. A separate category for automatic cars is also brought in.
1970 – All driving instructors now have to be officially registered. A total of 3,500 people are prosecuted for driving on a forged licence or wrongfully attempting to obtain a licence.
1972 - The demand for driving tests rises by 20 per cent, and a further 15 per cent in the following year, leading to a huge backlog of tests.
1973 – Computerised driving licences are issued from March, with green paper licences replacing the old-style red booklets. A full licence is still only valid for three years. 
1975 - Candidates no longer have to demonstrate arm signals in the test from May. 
1976 - Full licences become valid until the holder reaches 70 years old.
1982 - Provisional licences are also extended until the holder turns 70.
1988 - Driving tests are now conducted under the new  provisions of the Road Traffic Act 1988. 
1990 - From May, examiners give candidates a brief explanation of faults committed during the test, plus advice on areas for improvement. New legislation also means anyone accompanying a learner driver from October must be at least 21 and have held a driving licence for a minimum of three years.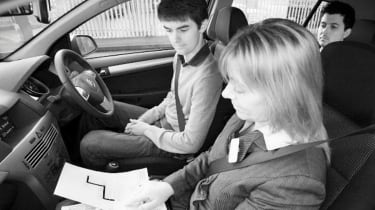 1995 - The Pass Plus scheme is introduced in November to help newly qualified young drivers gain valuable driving experience and reduce the risk of accidents.
1996 - A separate written theory test is brought in. It replaces questions asked about the Highway Code during the practical test. The theory test pass mark is raised from 26 to 30 out of 35.
1997 - Photographic ID is required for both practical and theory tests. Plus, new rules mean if a driver collects six points  or more during the first two years, their licence is revoked. They then have to retake both the theory and practical before being allowed back on the road. Candidates who fail the test now have to wait a minimum of 10 days between attempts.
1999 - From April, cars being used for a driving test must have a front passenger seatbelt, head restraint and rear-view mirror. The length of the test is increased, the emergency stop manoeuvre is done on a random basis and candidates are failed for committing 16 or more driving faults. Photocard licences are introduced for both first-time issues and licence renewals.
2000 - The touchscreen theory test is introduced.
2001 - Candidates can book their theory test via the Internet for the first time.
2002 - A hazard perception test is introduced into the theory test. Video clips are used to test candidates' awareness of hazards on the road.
2003 - 'Show me' and 'tell me' vehicle safety questions are added to the beginning of the practical test. Candidates can now book their practical test online.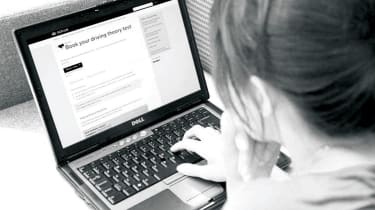 2010 – Driving test candidates are encouraged to take their instructor with them on their test. 'Independent driving' becomes part of the test, with candidates having to drive for 10 minutes making their own decisions.
First Cars on Auto Express...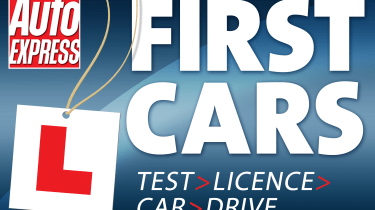 Everything you need to know about learning to drive, getting your driving licence and choosing your first car...
Learning to drive
Passing your driving test
Getting your first car
For all the latest car news, features, tips and advice, follow Auto Express on Twitter and like us on Facebook...