How to pass your driving theory test
Practice makes perfect in the driving theory test, so get up to speed before you book your test online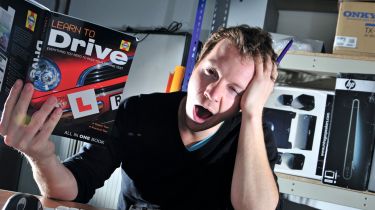 Many learner drivers worry about their practical driving test, but there's also a big hurdle to overcome first - the theory test. The theory test requires a lot more home study and revision to understand the questions. Follow our advice and, while we can't guarantee a pass, you'll certainly stand a much better chance of first time success. The theory exam is made up of a multiple choice questionnaire and a hazard perception test. You will need a minimum score of 43 out of 50 for the questionnaire and 44 out of 75 for hazard perception in order to pass. Both tests are carried out together on a computer at a dedicated testing centre, and are booked online.
You can book your test at any time as long as you have a provisional licence, however it makes far more sense to book later on when you have acquired plenty of revision hours at home and driving experience from your lessons.
So read on for a full explanation of the driving theory test, what you need to do to pass first time, and what happens next once you've aced it. There's also a separate guide on the hazard perception test, too.
What is the driving theory test?
The UK driving theory test is the second step towards gaining your full driving licence, after you've applied for and received your provisional licence. You must be 17 years of age before you can take the test, although if you qualify for the Personal Independence Payment, then you can start from your 16th birthday.
The theory test must be passed before you can book a practical test, and it aims to test your knowledge of the Highway Code and driving in the UK. The questions are based on official Driving and Vehicle Standards Agency (DVSA) guides: The Official Highway Code, Know Your Traffic Signs and The Official DVSA Guide To Driving.
Mock theory tests are a great way to learn what to expect, and these can be easily found online for free, including officially-sanctioned Government tests.
To take a theory test, you must book in advance at an approved driving theory test centre. At the end of the test, you will receive your results and, if you pass, a certificate, which is valid for two years. If you do not pass your practical driving test within two years of passing your theory test, then you will have to retake the theory test.
How to book a theory test?
A theory test can be booked by logging onto the Government's online booking service (https://www.gov.uk/book-theory-test). In order to confirm booking you will need three things:
A valid provisional driving licence number
A credit or debit card to pay the fee required
An email address. If you don't have one you will have to book your test by phone.
To book a theory test by phone you can call the Driver & Vehicle Standards Agency on 0300 200 1122.
Your pass certificate lasts for two years. During that time you must take your driving test, otherwise you'll have to pass the theory test again.
How much is a theory test?
Taking your theory test will cost £23. Unlike a driving test, the price is fixed and does not change if it is taken on an evening, weekend or bank holiday. If you fail your theory test you can rebook at the same price.
If you're taking a motorcycle test, this fee remains the same, while the three tests for lorry and bus drivers to gain their Certificate of Professional Competence (CPC) are £26 for the multiple choice theory test, £11 for the hazard perception test and £23 for the case studies section.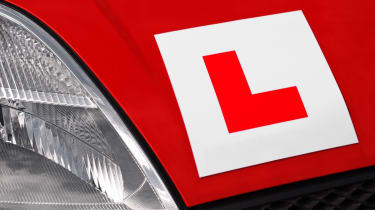 When you arrive at the test centre, you will need your provisional photocard driving licence with you. If you have a paper licence, you need to have your signed driving licence and a valid passport in order to take the test. If, for some reason, you don't have these, you will need to update your licence to a photocard licence or get a passport. If not, you won't be able to take your test.
Driving theory test: how it works and how to pass
To pass the driving theory test, you will need to pass the multiple-choice question section and hazard perception test in one go.
For the multiple-choice section, you will be required to answer 50 questions in 57 minutes. These are selected at random from a bank of nearly 1,000 questions – so you could be asked anything! To pass, a minimum score of 43 out of 50 is required. You will receive your score at the end of your test and a certificate if you have passed.
If you have a Safe Road User Award, an 'abridged' theory test can be taken. This costs less at £19 and requires the candidate to pass 30 out of 35 questions correctly. The hazard perception part is the same as the standard theory test.
While most questions are multiple choice, some come in the form of a case study, whereby you will be given a particular situation and then required to answer five questions following it. These will focus on real-life situations that a driver could come across when driving.
Driving theory test: sample questions
Here are three example questions that represent what you can expect to find in the UK driving theory test, taken from an official online theory test practice:
1) You get a puncture on the motorway. You manage to get your vehicle onto the hard shoulder. You should:
A. Only change the wheel if you have a passenger to help you.
B. Change the wheel yourself immediately.
C. Try to wave down another vehicle for help.
D. Use the emergency telephone and call for assistance.
2) You want to reverse into a side road. You are not sure that the area behind your car is clear. What should you do?
A. Check the mirrors only.
B. Carry on, assuming it is clear.
C. Look through the rear window only.
D. Get out and check.
3) You wish to park facing downhill. Which TWO of the following should you do?
A. Put the handbrake on firmly.
B. Park close to the bumper of another car.
C. Turn the steering wheel away from the kerb.
D. Park with two wheels on the kerb.
E. Turn the steering wheel towards the kerb.
In the test you will be asked to select an answer. In some cases (as above) you will be required to select more than one answer, which will be indicated to you clearly and in capitals. You can skip questions you're unsure of and come back to them once you've answered the rest.
Driving theory test: our five top tips
Take at least one practice test before the real thing – there are plenty to be found online.
Remember both parts of your driving licence – otherwise you'll have to do the test another time and pay for it again.
Be mindful of time limits – this applies to both the multiple choice and hazard perception sections.
Get a good idea of what kinds of questions you may be asked – question styles and responses can vary.
Read the questions more than once – you don't want to misunderstand what's being asked and lose marks as a result.
Driving theory test: what happens next?
Following the multiple choice section of the driving theory test is the hazard perception test. In short, it aims to test a driver's ability to be aware of dangers and potential risks whilst driving. You are allowed a three-minute break after the multiple-choice section, or you can just go straight on to the hazard perception test.
Once you've passed the theory test, you're only a practical driving test away from a lifetime on the road...
Once your tests are out of the way, the next step is the fun part, choosing your first car. Check out our list of the best first cars for new drivers to get off to the best start.