Mayor of London seeks £2.5m in compensation from VW
Sadiq Khan has claimed Volkswagen should pay £2.5m in missed Congestion Charge payments following the diesel emissions scandal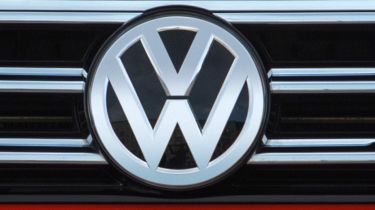 The Mayor of London, Sadiq Khan, has asked Volkswagen to "fully compensate" the capital's residents affected by the diesel emissions scandal.
In a letter to Volkswagen, the Mayor urged VW to reimburse Transport For London £2.5 million in lost Congestion Charge revenue from vehicles which claimed a discount they weren't entitled to.
The congestion charge guidelines stipulate that any car which pollutes below 75g/CO2, and meets the Euro 5 standard of air quality is exempt from paying the £11.50 Congestion Charge. Though the defeat device resulted in higher nitrogen oxide emissions instead of CO2, it failed to comply with the Euro 5 legislation.
Khan wants to use the proceeds to fund a new schools air quality programme that will bring highlight the importance of clean air quality to students in London.
• VW emissions scandal: latest dieselgate news including recalls and testing
The Volkswagen Group has already agreed to a $14.7 (£12bn) billion settlement to US owners, a sum which includes the German carmaker investing in green projects and offsetting excess emissions.
Of the 500,000 VW vehicles estimated to be registered in London up to 80,000 are suspected to contain the illicit defeat device that enabled the cars to pass the Euro 5 lab-based emissions tests but at a cost of polluting 40 times more nitrogen oxide under real-life conditions.
• New T-charge to hit London's most polluting cars in 2017
In his letter, Khan wrote: "There is no excuse for the utter lack of action VW has taken in London since the 'dieselgate' scandal came to light.
"I want to see a proper commitment from them to fully compensate the thousands of Londoners who bought VW cars in good faith, but whose diesel engines are now contributing to London's killer air.
"I also urge them to reimburse TfL the £2.5 million lost in Congestion Charge revenue, which I will use to fund a new schools air quality programme that will reduce the exposure and raise the awareness of schoolchildren in London attending schools in the most polluted areas."
What do you think of the Mayor's plans? Should all owners be compensated, too? Tell us in the comments below...