Gap between official and real-world fuel economy grows to 42 per cent
Fresh research reveals average gap between quoted and real-world fuel consumption has risen from nine per cent in 2001 to 42 per cent today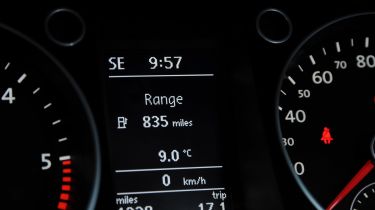 The average gap between a car's official fuel economy figures and those obtained in real-world driving conditions has leapt to 42 per cent, new research has found. 
The International Council on Clean Transportation (ICCT) analysed data from over a million vehicles in eight European countries, including the UK, to reach its findings. The latest 42 per cent discrepancy follows 2013 data that found a 25 per cent average gap between advertised and real-world economy in 2013; back in 2001, the discrepancy was just nine per cent. 
Privately-owned cars fared slightly better than company cars, with the former posting an average 39 per cent discrepancy and the latter a 45 per cent difference between official and achieved economy. The ICCT estimates consumers pay £350 extra a year for fuel as a result of these differences. 
These figures may well improve in the future, however, thanks to the introduction of a new WLTP testing procedure for economy and emissions. This new regime was introduced in September 2017 and will become mandatory for all new cars from September 2018. The WLTP procedure replaces the outgoing NEDC assessment programme, which saw cars tested for just 20 minutes in order to ascertain emissions and fuel economy. 
Despite the new testing regime, the ICCT says more may need to be done to address the cap between official and reported economy, as the new WLTP programme: "contains new loopholes that could permit the performance gap to increase again."
Do you think a 42 per cent difference between quoted and real-world fuel economy figures is acceptable? Let us know below...