In-car parking cameras to record evidence of accidents
In-car parking cameras can be repurposed to collect evidence of crashes for insurance claims or, potentially, legal proceedings.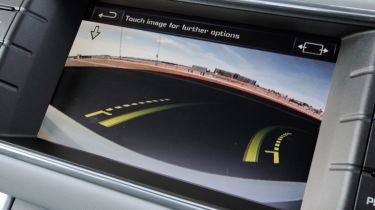 The increasingly popular dashboard cameras used to provide evidence in accidents could soon be made redundant by cars that take video footage themselves with their built-in parking cams.
That's the promise of tech-focused supplier Qualcomm. It says its new in-dash processors can take data from the ever-growing number of parking cameras found on modern cars, and record footage – either at the press of a button on the dashboard, or automatically in the event of a crash.
• Best car parking aids on test
Then it's a simple case of downloading the info from the car on to your smartphone to send to the insurance company – or upload on YouTube to show the world the idiotic driving you endured that day.
"A camera is merely a sensor. We can use it to record and store video, and that's straightforward," Nakul Duggal, head of automotive product development at Qualcomm, told Auto Express at the Mobile World Congress in Barcelona.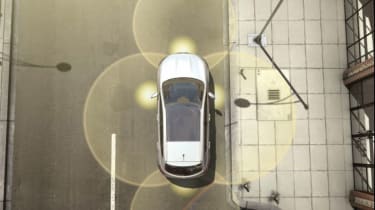 The latest vehicles have no shortage of parking cameras. In fact, Nissan's new Qashqai features up to four – meaning any incident or crash could be recorded from all angles if the software is available.
Drivers are increasingly installing dash cams to provide evidence in any potential 'crash for cash' insurance scams, according to camera provider Smart Witness. The company said it has seen sales rise 40 per cent in the past 12 months. Company head Simon Marsh told us: "It takes all the stress out of a road traffic accident. Liability is quickly established and claims can be settled much more quickly and without any disputes."
Cameras can also be used to reduce insurance premiums. However, right now that's the case only with lorry or taxi fleet operators, who provide tamper-proof cameras to their drivers in order to record accidents.