Exclusive: UK driving standards are falling, but it's somebody else's fault
Our poll shows that 90% of motorists think UK driving standards are getting worse - but only 15% say their performance has dropped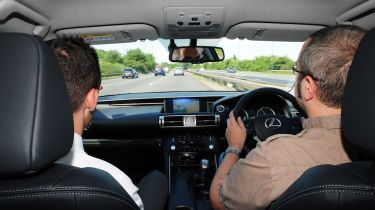 Driving standards in the UK have fallen over the past five years, but motorists refuse to blame themselves, according to an Auto Express survey.
Nearly 90 per cent of the 1,000 motorists polled said the general standard of driving on our roads had worsened since 2009. However, when quizzed on their own standards, only 15 per cent admitted their own performance at the wheel had dropped. In fact, nearly two-thirds (59 per cent) said their driving had actually improved.
Neil Greig, director of policy and research for the Institute of Advanced Motorists (IAM), said: "These figures are no surprise to the IAM; everyone thinks it's always the other person's fault when it comes to driving standards. But we all have to take personal responsibility and can't keep blaming the other party.
"We must also say the fear of worsening driving standards is at an all-time high – however, our roads have never been safer. If people want safer roads they should look at improving their own skills and standards."
• EU to crack down on unrealistic car mpg figures
Professor Stephen Glaister, director of the RAC Foundation, also supported our findings. He said: "Bad driving isn't just annoying, it's also the source of most accidents. Around three quarters of crashes have been because of human error. 
"We all like to think the best of our own abilities, but perhaps we should take a good look at ourselves in the rear view mirror and realise that really none of us are perfect drivers."
What are your views on the standard of driving on UK roads? Are standards in decline? What do you think is the cause? Join the debate in the comments section below...