EU to crack down on unrealistic car mpg figures
Crackdown on unrealistic tests for mpg and CO2 emissions due this year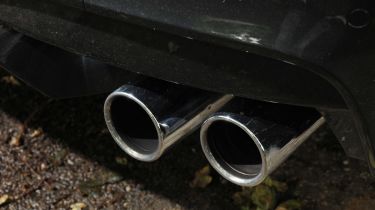 EU regulators are preparing draft legislation that will require vehicle emissions and economy tests to be done on public roads rather than laboratories.
The European Union is all set to make official car mpg tests more representative of real world driving. The move is an attempt to close current loopholes that allow manufacturers to record exaggerated figures by preparing cars to do well in the tests. There's a global push for greater accuracy in fuel economy testing but the plans are likely to be met with resistance from manufacturers.
Research by the European Commission last year found that makers were able to doctor their figures by doing things such as taping up car doors, or carrying out tests on unrealistically smooth surfaces.
• UK car exports hit 5m since 2010
The report claimed that the doctored methods resulted in CO2 figures that are as much as 11 per cent lower than in real-world driving conditions. Already, more stringent testing standards are set to be enforced from 1 September, but these latest plans will go a step further and could be outlined by the end of the year.
Car NOX emissions could be five times higher than tests show
The Commission says nitrogen oxide (NOX) emissions, linked to lung disease and hundreds of thousands of early deaths, have been miscalculated to a still-greater extent than CO2 levels. It's believed that real world figures could be up to five times more than the tests.
The motoring industry says, it has a major challenge to adapt to a law that the European Union agreed earlier this year, which enforces the world's toughest limits on carbon dioxide. And it says it is too soon to set a 2025 standard on car CO2 emissions, which the Commission has also said it is working on, with a view to a policy announcement this year.
Can your car get anywhere close to its official combined fuel economy figure? Tell us your best ever mpg return in the comments section and check out our list of the most economical cars on sale.