Insurance: are your car keys covered?
Protection for lost and stolen car keys differs dramatically between insurance companies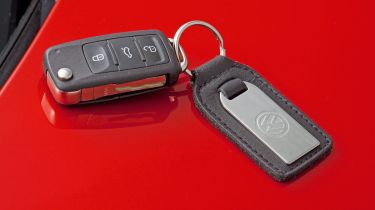 Motorists could be hit with bills of hundreds of pounds for lost or stolen car keys as many insurers don't cover you for such a mishap, according to comparison website GoCompare.
The company is urging drivers to double-check their policy after it found that, out of 237 fully comprehensive policies, 28 per cent charge extra to protect against lost keys, while 22 per cent don't offer any cover at all for lost keys.
A total of 87 per cent of the policies covered stolen keys, but 10 per cent required a policy add-on and 3 per cent offered no stolen key cover.
A replacement key for a Ford Fiesta can cost as much as £200, while one for an Audi A3 can be as much as £250.
| | |
| --- | --- |
| Car make and model | Approx. replacement key and vehicle coding cost |
| Ford Fiesta | £150-200 |
| Ford Focus | £150-220 |
| VW Golf | £180 |
| Vauxhall Corsa | £150 |
| VW Polo | £180 |
| Fiat 500 | £180 |
| Vauxhall Astra | £175 |
| Audi A3 | £220-250 |
| Peugeot 208 | £180 |
| Nissan Qashqai | £150-220 |
Matt Oliver, GoComapre's motor insurance spokesman, said: "Today, losing your car keys tends to require a great deal more than a quick trip to a local locksmith.
"The use of smart technology in keys and other keyless devices means that for some vehicles, the only way to get a replacement is through the manufacturer - which can be both time-consuming and expensive."
The company said that policies covering lost or stolen keys generally cover the costs (up to the sum insured) of locksmith charges, new locks and replacement keys.
It found that some policies also cover car hire charges and transportation of your car to the nearest repairer. Policies also differed in their approach to whether claims impacted on a driver's no claims discount and whether an excess would be applied.