Number of disabled motorists falls 80,000 in two years
1.26 million now receive a disability exemption from vehicle tax, compared to 1.35 million in 2015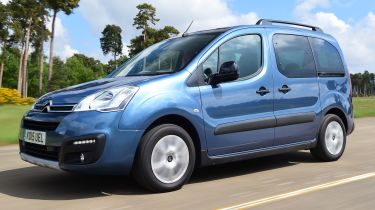 The number of disabled motorists has fallen by nearly 80,000 in two years. Figures show a 6 per cent drop in disabled people receiving an exemption from vehicle tax since 2015, with 1.267 million people now registered.
While there is no evidence that any one cause is behind the drop, the figures prompted fresh criticism of Government reforms to disability benefits. The data, from the Motability charity, echo other statistics that show a fall in people being eligible to claim personal independence payments (PIP). 59,000 disabled motorists have lost their eligibility for an adapted vehicle since the switch from disability living allowance (DLA) to PIP in 2013.
Figures released after a written parliamentary question from Labour MP Peter Dowd show 1,266,523 disabled people received an exemption from vehicle tax as of February this year, compared to 1,345,446 in February 2015. People can claim the exemption if they receive the higher rate of the mobility component of either PIP or DLA, or specific benefits for injured armed forces veterans.
Debbie Abrahams, the shadow work and pensions secretary, said: "[PIP] has resulted in thousands of people losing their social security support, with many having their Motability cars removed before their appeals. This has forced many disabled drivers off the road and unable to work, or live full and independent lives."
• Best cars for Motability 2017
A Government spokeswoman said: "Under PIP 28% of people are now receiving the highest rate of support compared to 15% under DLA, and there are now more people on the Motability scheme than before PIP was introduced."
Auto Express previously revealed that 51,000 disabled drivers had had their car taken away by authorities since PIP was introduced in 2013. The number of people eligible for the Motability scheme has halved from 254,200 to 127,900 since the launch of the PIP system, which has different standards to determine eligibility.
MPs and campaigners demanded changes to the Motability programme so that vehicles aren't taken away before owners have the chance to at least appeal the decision.
Of the 51,000 repossessions, Motability has had to overturn more than 3,000 who have successfully appealed. The Department for Work and Pensions has said that only a fraction of PIP decisions are overturned, and those who are taken off Motability are eligible for £2,000 of financial support.
Conservative MP Peter Bone, one of the campaigners for fairer disabled rights said: "You need it for mobility purposes and maybe you use it for work, but because you lose your PIP award you lose the car at the same time.
"You appeal against the PIP decision and ultimately the tribunal awards you back the PIP, but you've already lost the car and maybe your job because of it."
Have you had your Motability car taken away? Tell us about it in the comments section below...