EU investigation to probe 'flood' of cheaper Chinese cars
An anti-subsidy investigation launched by the EU carries the threat of tariffs to make Chinese imports more expensive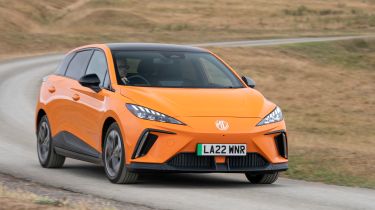 European car makers facing cut-price competition from Chinese rivals have helped persuade the EU to begin a trade investigation that could see consumers paying higher prices for EVs.
Brussels believes cut-price Chinese electric vehicles are distorting the EU market, and endangering the current market leadership of its home-grown car makers. The investigation has been called for by states including France, where domestic car makers believe they are facing competition that's unfair.
The probe was announced in a speech today by European Commission president Ursula von der Leyen. She stated that the electric car sector is a huge potential market for Europe's car makers, but "global markets are now flooded with cheaper Chinese electric cars" and that their costs are being kept artificially low by "huge state subsidies". If the inquiry proves that is indeed the case, World Trade Organisation rules allow for the imposition of significant tariffs that could make buying Chinese cars much more expensive for consumers.
Perhaps unexpectedly, the European Commission probe is not universally welcomed, with some reports pointing to comments made by German chancellor Olaf Scholz last week where he said "competition should spur us on, not scare us". He appeared to dismiss the issue of the Chinese 'dumping' cars in Europe specifically, saying: "In the 80s, people said that Japanese cars were overrunning all other markets. Twenty years later, it was cars made in Korea. Today, it's supposed to be Chinese electric cars."
The German car industry seems less inclined to start a trade war with China too, with comments from their trade body the VDA suggesting EU policy-makers should focus more on getting the domestic framework right for the EV transition, and to take into account China's possible 'counter-reactions' to the imposition of tariffs on its products. Many European car makers also have close links to China with manufacturing bases located there and joint ventures with Chinese domestic brands.
Here in the UK, the Society of Motor Manufacturers and Traders has responded in less-than-enthusiastic fashion, too. "We will monitor the situation and carefully assess the potential for any impact on the UK," says Mike Hawes, chief executive. "However, the industry is committed to free and fair global trade and has been successful on that basis. The immediate priority is our own competitiveness – both manufacturing and market – and the development and implementation of a strategy to enhance the UK offering." 
Would you buy a Chinese EV? Tell us your thoughts in the comments section below...