Killer drivers will face life sentences from 2021
Government promises to introduce legislation to reform sentencing for drivers who cause death or serious injury next year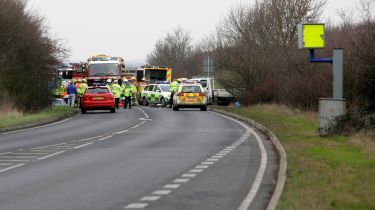 Drivers who cause fatal accidents while speeding, racing or using a mobile phone will face life sentences once new legislation is introduced next year, the Government has pledged.
Motorists who kill someone while under the influence of drugs or alcohol could also be sentenced to life in prison under the reforms. In addition, the legislation will create a new offence of causing serious injury by careless driving, which aims to deliver justice for victims who suffer life-changing injuries.
Assuming the legislation - the timescales for which were announced in a Ministry of Justice White Paper - passes through Parliament when it is tabled in 2021, it will see the maximum penalty for causing death by dangerous driving - as well as causing death by dangerous driving whilst under the influence of drink or drugs - rise from 14 years to life.
Last year, 174 people were sentenced in court for causing death by dangerous driving, while a further 19 were convicted of causing death by careless driving whilst under the influence of drink or drugs.
The reforms follow years of discussion on the matter of sentences for killer drivers. A consultation in 2017 saw 90 per cent of respondents call for a new law for drivers who cause serious injuries, while 70 per cent agreed the maximum penalty for killer drivers should rise to life imprisonment.
Robert Buckland QC, Justice Secretary and Lord Chancellor, said: "This Government has been clear that punishments must fit the crime, but too often families tell us this isn't the case with killer drivers.
"So, today I am announcing that we will bring forward legislation early next year to introduce life sentences for dangerous drivers who kill on our roads, and ensure they feel the full force of the law.
"But this is only one part of our plan to crack down on crime and restore confidence in the justice system, and I will set out further measures this week."
Should killer drivers face life in prison or is 14 years enough? Tell us your thoughts in the comments...