Watchdog: Not-so-limited-edition Ford Fiesta Metal
Ford said it would limit production of the Fiesta Metal to 1,000 cars, but more than 2,000 were sold in the end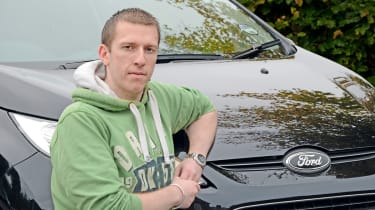 Modern cars are accused of looking increasingly generic, so it's no wonder limited-edition models have such appeal.
These cars are a way for drivers to stand out from the crowd, and be part of an exclusive club. And they make great financial sense, too, as limited editions can hold on to their value very well.
That's why Jonathan Matthews, from Newbury, Berks, was so keen on the Ford Fiesta Metal. His dealer sold it to him as being limited to 1,000 models. So when he found out Ford had produced twice that many, Jonathan was confused.
When he complained, he was stunned by Ford customer service's response. "The initial volume of this special edition was 1,000 models, but it was never limited to 1,000," Jonathan was told via E-mail.
This was a surprise, as Ford had specifically stated in the news section of its website that the car would be "limited to just 1,000 examples".
We found the denial odd, too, as the original press release announcing the Fiesta Metal had said that the car would be limited to 1,000 models. So we asked the company what was going on.
A spokeswoman told us Ford had sold 2,117 Fiesta Metals before production stopped in September 2012. She said: "Our September 2011 release should have been less categorical about absolute volumes. It was posted on the 'news section' of Ford.co.uk – but in the product-specific area of the website, the Fiesta Metal wasn't advertised as a limited edition."
She argued that the increased list price was entirely down to performance and spec upgrades. And she claimed that as the Metal makes up only 1.6 per cent of overall Fiesta sales, the move would have no detrimental effect on residuals.
Needless to say, Jonathan wasn't impressed. He said: "It's incredible that Ford can say a production run will be limited to 1,000 cars and then make more than double that.
"It should be accountable, regardless of what section of the website the details were on."
Jonathan's case: At a glance
The problem Jonathan was shocked to learn that Ford had sold more than 2,000 Fiesta Metal models; the brand had previously said this would be limited to 1,000.
Ford's response Despite what its press release and website stated, Ford said it never intended to limit Metal production to 1,000 cars, but residuals wouldn't be harmed.
Legal advice The AA's legal team told us Metal owners could have a claim for misrepresentation against Ford– but they'd need to prove they suffered financial loss. So any compensation would be minimal, the AA said.
Our verdict Fiesta Metal owners will feel let down – and rightly so. Whether it meant to or not, Ford said production would be 1,000 models and didn't stick to that. So we'd think twice before buying a 'limited' edition Ford.
Do you have a motoring problem that needs investigating? We're here to help… E-mail mail@autoexpress.co.uk or Tweet us @AutoExpress.