New LEVC electric car architecture to bring major range expansion
The Geely-owned company behind the TX electric London taxi has an ambitious expansion plan based around the new 'SOA' architecture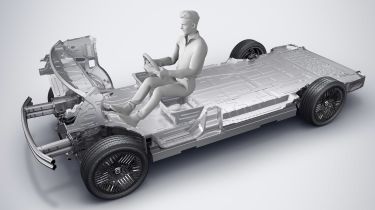 The London Electric Vehicle Company says it "is transforming from a high-end taxi manufacturer to a leading provider of pure electric global mobility solutions". The Geely-owned firm, which has roots in the century-old London Taxi Company, has detailed an all-new flexible electric platform called SOA, or Space Oriented Architecture, for this purpose. 
LEVC has already begun to expand operations beyond its core product, the TX hackney carriage, to the VN5 van which uses the same platform, itself used as the basis for a campervan concept which didn't reach production. SOA will allow the company to offer a much more diverse range of vehicles.
Co-developed with Geely in China, the UK, Sweden and Germany over the last two and a half years, SOA is designed for larger vehicles from 4,860mm in length all the way up to 5,995mm, with wheelbases ranging from 3,000mm to 3,800mm. 73kWh, 102kWh and 120kWh battery packs can be fitted, giving a potential range figure of up to 432 miles. Multiple motor configurations are possible, too, meaning SOA-underpinned vehicles can be either front, rear or all-wheel drive. 
As implied by the first bit of the SOA acronym, interior space is a high priority for the SOA. A four-row configuration is possible, with a foldable fourth row plus the two middle benches mounted on 1.9-metre-long rails to give flexible seating positions. Geely's vehicle architecture boss Kent Bovellan has confirmed that while there are some shared parts between the company's SEA (Sustainable Experience Architecture) platform - which is set to be used for the Polestar 4 - the two are largely unrelated. Interestingly, SOA isn't to be used at other Geely-owned brands - LEVC managing director Chris Allen referred to it as "specific to LEVC's activities". 
The platform will be used for larger 'F+' class vehicles - think MPVs, big SUVs and commercial vehicles like pick-up trucks, although an image in LEVC's presentation featured five sheet-covered cars all with similar, van-like silhouettes. The vehicles were named Leisure Space, Business Space, Utility Space, Delivery Space and are collectively referred to as the 'Xspace family'.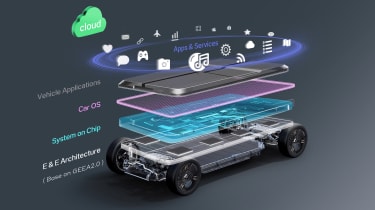 Inside there's a completely flat floor adding to the utility of the space. Cleverly packaging various elements that might normally be at the front of the car - like the low-voltage battery, which is instead under the driver's seat - also makes for a short front overhang. LEVC is claiming a 'cabin space utilisation' figure eight per cent better than competitors on average. 
For the chassis, there's a MacPherson strut arrangement at the front with a double lower control arm and a multilink setup at the rear. Adaptive suspension with air springs will feature. 
LEVC is remaining tight-lipped about exactly what vehicles it intends to make using SOA, and when it'll make them. Speaking during a roundtable interview at the platform reveal event, Chris Allen said the announcement was "about demonstrating a new foundation that is layering on top of our existing products to enable us to start moving into those sectors". He added: "It's very much more today about the platform and giving us the freedom to start thinking towards new models rather than the specifics of what we going to do. That's the next exciting phase for us."
Partnership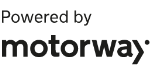 Need to sell your car?
Find your best offer from over 5,000+ dealers. It's that easy.
We're similarly in the dark about where SOA-underpinned cars will be made. Allen did, at least, note that it would be possible to build them at LEVC's existing facility in Coventry. As it stands, the factory has the capacity to produce up to 20,000 cars a year if extra shifts were added (currently around 3,000 vehicles - mostly TXs - are built there annually), a figure which could be expanded.
"The adaptability of this facility is one of its strengths," Allen said, adding "We can grow the capacity, we can extend the footprint, and we've got complete modular approaches."
He concluded: "The purpose of launching this platform today here in the UK, the home of the Black Cab, is very much to demonstrate that new capability coming into this business."
Click here for our list of the best electric cars on sale right now...