Maserati plans return to Formula One
The Maserati Trident could be set to return to F1 for the first time since the 1950s as the brand plans to take over naming rights for Haas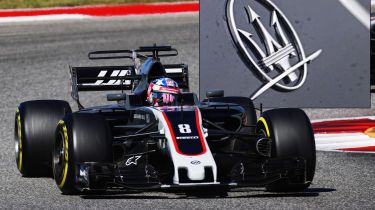 Italian premium carmaker Maserati could return to Formula One as early as next year, taking over naming rights for the Haas team.
Sources insist Sergio Marchionne, who is CEO of both Ferrari and Maserati's parent company, Fiat Chrysler Automobiles, is preparing to send the Modena brand back to the Formula One fray for the first time in nearly 60 years.
The deal will give Haas, the sport's only US team, its first major sponsor after two self-funded years in the sport, with Maserati paying a rumoured €20 million a season to paint its Trident on dark blue engine covers.
Effectively, the deal would pay all of Haas's Ferrari V6 powertrain costs. Like Alfa Romeo's sponsorship of perennial back marker, Sauber, it would effectively see Maserati paying Ferrari €20 million a season, via Haas. The Maserati-Haas outfit will be the fourth "Italian" team on the 2018 Formula One grid, though only Toro Rosso and Ferrari will actually be based in the country.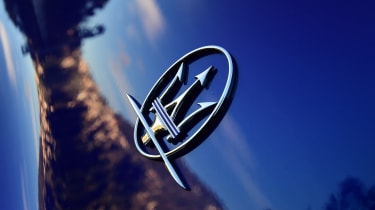 There is another connection that could be useful to Maserati, with the Haas chassis development and construction contracted to Maserati's near neighbor (and sometimes collaborator), Dallara, while the team also leases wind-tunnel time from Ferrari.
Far from following through with its threat to withdraw from Formula One, Ferrari seems to be doubling down on the sport at Fiat Chrysler Automobiles' expense, creating a three-team voting bloc against the FIA's proposed changes to its 2019 engine regulations.
Both Haas and Sauber already ran Ferrari powertrains, though only Haas used a current powertrain this season as the cash-strapped Sauber fought on with a 2016 power unit. The new deals will see both teams use current Ferrari powertrain developments, paid for by Ferrari's former owners, FCA.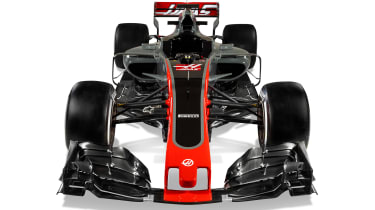 Maserati has been contacted for an official comment, but its spokespeople knew nothing of the deal.
Speaking to PlanetF1.com after the Alfa Romeo-Sauber deal, Marchionne hinted that his Formula One deal-making might not be over.
"Is it possible for the Haas arrangement to turn into something other than what we have today? The answer is potentially 'yes'," he said
"But we're very far away from a resolution on that matter, but it's possible. We'll see, time will tell."
Maserati's F1 history
The Maserati brand has a glorious Formula One history, albeit a long time ago, with the legendary Juan Manuel Fangio winning its last of its two driver's championships in a 250F in 1957.
It has nine Grand Prix wins to its credit, all in the post-war 250F that was still a Formula One force in private hands into 1960 and helped Maria Teresa de Fillipis become the first woman to race in Formula One Grand Prix in 1958.
The 250F was also entered grands Prix by private teams after the demise of the factory team and saw action in the hands of World Champions like Sir Jack Brabham, Phil Hill and Mike Hawthorn, along with other big-name racers Carroll Shelby, Masten Gregory, Roy Salvadori and Jo Bonnier.
Its last official efforts in Formula One were as an engine supplier to the British Cooper team, whose V12-powered Cooper-Maserati T81 won the Mexican and South African grands Prix with John Surtees and Pedro Rodriguez in 1966 and 1967.
Partnership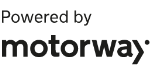 Need to sell your car?
Find your best offer from over 5,000+ dealers. It's that easy.
It also has two Indianapolis 500 wins to its credit, with Wilbur Shaw dominating in both 1939 and 1940 in a supercharged, straight-eight 8CTF. He was leading in the same car in 1941, too, but a badly fitted wheel broke and the crash ended his career. 
Maserati's driving roster is a Who's Who of the early years of the Formula One World Championship, including Fangio, double world champion Alberto Ascari, Louis Chiron (of Bugatti Chiron fame), Stirling Moss and Peter Collins.
While its chequered financial history kept it out of the sport in the 1970s and 1980s, former Ferrari chairman Luca Cordero di Montezemolo fought furiously against Maserati involvement in single-seater racing. Its closest call was as naming rights engine provider for the failed A1 championship, though di Montezemolo torpedoed that deal at the 11th hour.
It made a serious tilt at the Le Mans 24 Hour race, with Ferrari's full approval, but the long-bodied MC12 hypercar failed to pass the "spirit of the regulations" test of the governing body, the ACO.
It consoled itself by using the glorious-looking, Enzo-based V12 to dominate the FIA GT championship for the first decade of this century, winning five team titles in a row from 2005 and four drivers' championships, then using the same car to win the FIA GT1 title in 2010.
Maserati has seen its sales boom since it was fully reabsorbed into the FCA fold from Ferrari management, with sales growing from below 10,000 a year less than a decade ago to more than 42,000 last year on the back of its first SUV, the Levante.
What do you think of Maserati's move back into F1? Let us know in the comments...