Calls to put cigarette-pack-style warnings on petrol pumps
Activists say graphic pictures should be placed on fuel pumps to warn of climate effects from burning fossil fuels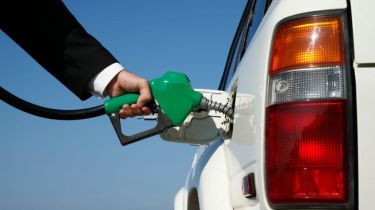 Petrol and diesel pumps should have discouraging images on them to warn of the impacts of climate change, just as cigarette packets do for lung and heart disease, according to a group of public health experts.
Writing in the BMJ (British Medical Journal), the group suggests the warnings could appear on fuel pumps, as well as on energy bills and airline tickets. The group says such actions would "facilitate change in individuals' and society's views and behaviour" for a relatively low cost.
The warnings should clearly state "that continuing to burn fossil fuels worsens the climate emergency, with major projected health impacts increasing over time." The activists suggest the warnings should be rolled out globally, but should first appear in "high income nations that have contributed disproportionately to greenhouse gas emissions".
While no specific images are suggested for the warnings, flooded homes, parched landscapes and lungs damaged by pollution could all potentially feature. The aim of the labels would be to "connect the abstract threat of the climate emergency with the use of fossil fuels in the here and now."
The activists cite evidence that smoking " is no longer viewed as a normal lifestyle choice, but as an addiction which harms the individual and those around them" as evidence that a societal shift of opinion is possible with the right messaging. 
But while warning labels on tobacco products have been widely adopted globally, including in the UK, the BMJ writers do not address the fact that around a billion people around the world rely on a car to get to work and carry out their normal day-to-day lives - cars are essential to many in a way that cigarettes and tobacco are not.
Do you think fuel pumps should have warning images on them? Let us know your thoughts below...