SsangYong GB in talks to take over Mitsubishi's UK operations
Negotiations could result in future Mitsubishi models coming to UK, with SsangYong helping it retain operations here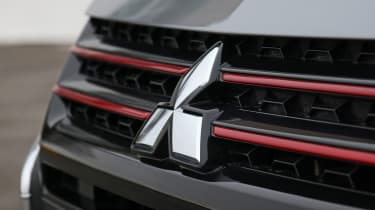 SsangYong GB is in talks to take over Mitsubishi's UK operations, a spokesperson for the former has confirmed to Auto Express.
Discussions are ongoing between Bassadone Automotive Group - parent company of SsangYong GB - and Mitsubishi Corporation regarding the latter's UK distribution rights.
It comes after Mitsubishi announced in July that it would be departing UK and European markets, not introducing any new models to the continent in the future. These negotiations, though, could result in the Japanese brand maintaining operations in the UK and bringing future models here with the assistance of SsangYong.
Behind the talks are Nick Laird, CEO of Bassadone Automotive Group, and Jim Tyrell, former Mitsubishi UK boss and now chairman of SsangYong GB.
Although no details can be confirmed until a final agreement has been reached, it's thought Bassadone Automotive Group would import new Mitsubishi models into the UK under the deal until they are phased out in 2022.
After this, the network would still be able to provide used car sales and servicing - it's as yet unknown whether new models deemed suitable for the UK market could be sold here beyond 2022.
Speaking to Car Dealer Magazine, Laird said: "We are in discussions with each other. No formal agreement has been reached. We are both trying to work out a way for SsangYong and Mitsubishi to work together in the UK."
Mitsubishi aren't the only car company having a tough 2020, check out the full story on Renault and Nissan's struggles here...