Crash for cash: Insurance fraud set to rise, experts warn
The Insurance Fraud Bureau warns the public to be prepared for increased incidences of 'crash for cash' scams and other forms of insurance fraud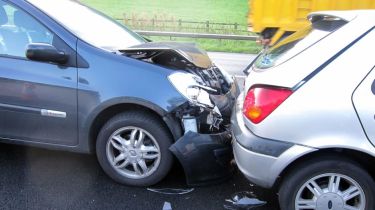 Crash for cash scams and other insurance fraud schemes are likely to become more common as people look for easy money in the face of the current economic climate, experts have warned.
Fraudulent insurance claims increased 17 per cent in the wake of the 2008 recession - and the Insurance Fraud Bureau (IFB) fears the economic impact caused by Covid-19 could cause a similar spike. Last year, there was a five per cent rise in fraudulent claims.
One form of insurance fraud that the public is being warned to look out for is crash for cash. This is where a fraudster drives dangerously - typically slamming on the brakes in front of another car - to intentionally cause a collision and then claim for compensation.
One in ten road traffic collisions are linked to a suspected crash for cash scheme, which can leave innocent motorists injured and out of pocket, in many cases losing their no claims bonuses. The IFB also warns that drivers who haven't been driving as much as normal due to Covid-19 restrictions may be at additional risk if their road skills are somewhat rusty.
An insurance scam of some form takes place every minute in the UK, costing consumers more than £3billion per year. To help combat this, the IFB, the Association of British Insurers and City of London Police Insurance Fraud Enforcement Department are launching a Stop the Scams advertising campaign, which will see animated scam warnings rolled out across social media.
Ben Fletcher, director of the IFB, said: "With Covid-19 causing so many people to lose out financially, it sadly means there are more opportunities for insurance scammers to exploit the vulnerable. These fraudsters don't care who suffers - from the elderly to key workers, we've seen them get targeted."
Detective Superintendent Peter Ratcliffe, head of the City of London Police's Economic Crime Funded Units, added: "Fraudsters will use any opportunity to try and steal money from the public, including the exploitation of tragic events such as the current worldwide Covid-19 pandemic."
Click here for information on how to beat insurance fraud scams....