Spike in road accidents during 10-minute evening period
Busy traffic period between 4pm and 6pm accounts for nearly a fifth of accidents, with a spike between 5pm and 5:10pm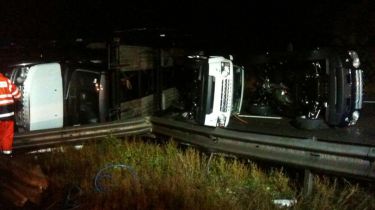 Road accidents see a significant spike during a 10-minute period in the evening, research shows.
Nearly a fifth of accidents occur during the evening commute period between 4pm and 6pm, with 14.46 per cent of all rush hour accidents taking place between 5pm and 5:10pm, when significant numbers of workers finish for the day.
• Stricter drink-drive limits don't reduce accidents
The second-most dangerous period was between 2pm and 4pm, with the majority of accidents in the period taking place between 3pm and 3:10pm.
An analysis of 57,000 collisions managed by accident-management company AX indicates accident rates increase by 7.45 per cent between November and March compared with the summer months.
• Three in four people think autonomous cars won't reduce accidents
Of the accidents managed by AX, 34.25 per cent involved one vehicle running into the rear of another, while 31.51 per cent saw a parked car hit by a moving one.
Furthermore, 12.88 per cent occurred when one vehicle pulled out in front of another, 7.79 per cent when a car reversed into a stationary vehicle behind and 6.7 per cent involved a lane change.
Scott Hamilton-Cooper, director of sales and operations at AX, said the data was of "little surprise" and warned drivers to think about increased stopping distances in rainy or icy conditions.
Clocks going back brings 29 per cent spike in car accidents
The end of Daylight Saving as the clocks go back is linked to a steep increase in accident rates, new research has revealed.
By comparing five years' worth of telematics data from 2012-2017, experts have determined the overall chances of having a car accident increases by 12 per cent in November compared to October, with the period between 5pm and 8pm being even riskier thanks to a 29 per cent rise in collisions.
• LED road surface could reduce accident risk
Insurance black box provider Insurethebox analysed 18,000 accident claims from the months of October and November over a five-year period to reach its findings. The company is one of a number providing black box insurance cover to motorists, which sees small telematics devices fitted to cars in order to monitor the manner in which they're driven.
Insurethebox's road safety manager, Simon Rewell, said the average age of those whose data his company analysed was 23. Rewell believes the Government should be doing more to address the added danger driving in the dark brings.
"The evenings immediately after the clock change will, for many young drivers, be their first experience of night time driving and coping with reduced visibility and headlight glare", Rewell said, adding 43% of all accidents recorded by the company's devices occurred after 5pm.
He went on to explain that Insurethebox's data confirms "more accidents occur at night than during the day" and deemed it "disappointing" the new driving test rules, which come into force on 4 December, don't make provision for this. Rewell believes the changes, which will require test candidates to programme a sat nav, would have been "a strong opportunity to significantly improve confidence and road safety amongst young drivers."
Partnership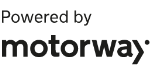 Need to sell your car?
Find your best offer from over 5,000+ dealers. It's that easy.
Do you think learner drivers should have to do lessons at night? Let us know below!