Black Box car insurance: does telematics-based cover really work?
Is telematics tech a solution for safer, cheaper driving? We speak to young drivers with first-hand experience of black box car insurance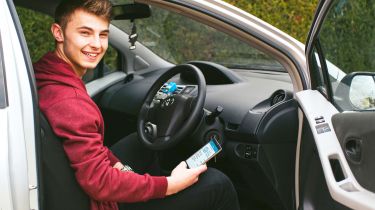 Black box car insurance (also known as 'telematics insurance') is a type of car insurance that uses an in-car telematics device to track and record journeys to assess the driver's behaviour. Black box insurance quotes tend to be cheaper than regular car insurance quotes, as it gives the insurance companies a better idea of how risky your driving is.
This can be good news for certain drivers, especially young drivers and those with little experience and very few years' insurance history under their belts. A black box device means safer drivers are able to prove they're more trustworthy behind the wheel, but critics argue these devices are one step closer to a 'big brother' society where people are electronically monitored in more and more aspects of their lives. 
In-car telematics technology has been around since 2011. The system uses a plug-in electronic device that monitors various parameters, including the time of journeys, acceleration, braking, speed, cornering and the types of route used, to deliver an overall score for each time the vehicle is driven.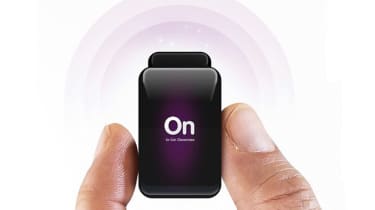 Some black box insurance policies, such as those offered by RAC Insurance or By Miles, also use telematics devices to track how many miles you do in your car. This means you can then only pay a rate per mile for your car insurance – the less you drive, the less you'll pay.
With all such car insurance policies, the miles you do and the score you're awarded can usually be checked online or via a smartphone app. More sophisticated systems can identify when different people are driving the same car, although most deliver an aggregate of every journey taken, so it's worthwhile for everybody driving the car to keep an eye on their scores.
How does black box car insurance work?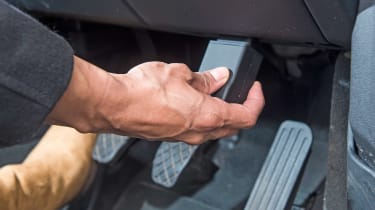 The Association of British Insurers' official line on telematics tech:
Black boxes measure driving in different ways, but most consider mileage, type of road, speed and braking problems
Premiums may be adjusted at set points in the policy, based on driving behaviour. With other policies, premiums will stay the same, although you'll be rewarded with non-monetary benefits
Behaviour-based policies aren't always cheaper, especially if you frequently drive late at night, on unsafe roads or drive poorly
Named drivers or others entitled to drive the car will also be used by the insurer to calculate overall performance 
There is sometimes a cost associated with having the device fitted or removed. If you cancel the policy early, the insurer could also levy a charge to recover the cost of the device
Black Box telematics: Young driver benefits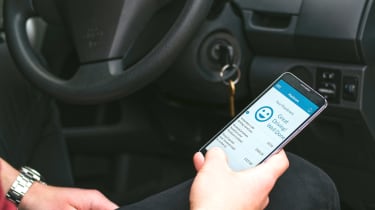 Back in 2014, Auto Express spoke to three drivers who had taken the plunge with the black box insurance technology to see exactly how well it worked.
First-time driver Ashley Gilbert didn't have much choice when it came to fitting a black box, after struggling to find suitable cover. Ashley, 17, from Barlborough, near Chesterfield, Derbyshire, bought a Vauxhall Corsa and found only a handful of providers would take him on because he was under 18. He decided to go with Carrot car insurance and fit its i-box. With it he could pay his premiums on a monthly basis and also win rewards such as cashback at high street shops, based on good driving.
Four months in, and Ashley told Auto Express he didn't even think about the black box any more. "I was wary about how to drive at first and checked the score on my app every day," he said. "I think the i-box has taught me to drive better, so I don't worry about it any more." Ashley also explained the box ensures he doesn't speed, which means it's safer for him and others on the road, too.
Partnership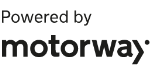 Need to sell your car?
Find your best offer from over 5,000+ dealers. It's that easy.
But would he rather drive without one? "To be honest, no, I'm not bothered either way. It means you can track your car, too, which is brilliant," he said. Ashley also believes that if everyone had a black box fitted, the roads would be safer because crashes and thefts would be reduced.
However, as a young driver who is so reliant on the discounts and reductions that the tech offers, he hopes any potential "opt out" wouldn't have a negative impact on insurance costs. He added: "Thieves may learn how to take the boxes out of cars so they can't be tracked, and it may not be cheaper for younger drivers."
Black Box telematics: Helping drivers learn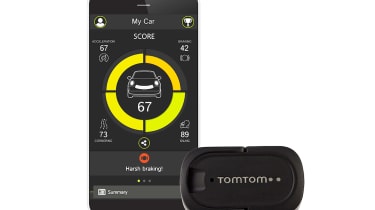 Klaudia Kmiecak chose to install a black box due to the lower premium it offered. As a 23-year-old driver, insurance prices were still too high without fitting some sort of telematics. Klaudia, from Leicester, also chose Carrot car insurance, mainly because of the benefits and rewards offered as part of her policy.
Klaudia told Auto Express: "My premium is much cheaper now. Previously, I was insured with another company as a second driver on my boyfriend's insurance, so I didn't have a no-claims bonus or protection for the three years I had been driving."
Her Renault Clio was fitted with a black box in January 2014 and since then Klaudia felt her driving had improved. She said: "The first few months I was very conscious of it and wanted to make sure I was driving right. Now my driving has improved so I'm not so aware of it."
Klaudia also thinks it should be compulsory for young drivers like herself. "All new drivers should definitely have one for at least three years," she told us. "You carry on learning way past your test – passing the test is an easy thing to do."
Black Box telematics: When the tech goes wrong
Despite the undoubted positives that telematics provide, like all technology, some people do experience problems. One of those is Rebecca Timms, 29, from Bournemouth, who had a black box fitted to her Citroen C4 Picasso through insurethebox.com. She signed up to a contract, which allowed her to do a set number of miles per year, with good driving rewarded with bonus mileage each month.
She'd been averaging more than 90 out of 100 each month, but suddenly she dropped to 60 and was told by the data that she had been speeding. Rebecca also found that one journey hadn't been logged. Suspecting issues with her box, she contacted insurethebox.com.
The company told her that the box was working correctly, but if the signal dropped out it was designed to cancel the whole journey to avoid giving incomplete and wrong scores. Rebecca said: "I couldn't get any feedback at all. I want to improve my driving, but I can't address it if they can't tell me how I've performed."
Auto Express got in touch with insurethebox.com, which told us it had contacted Rebecca and agreed to return her mileage to her normal high average as a gesture of goodwill and provide her with free advice on how to increase it further.
A spokesman said: "Recently, she performed disappointingly compared to her own high standards and queried our data. After a rigorous examination, we are satisfied that her score was fair."
Despite her problems, Rebecca is still supportive of telematics tech. She said: "I think it is a good idea for people to have it, as long as it is governed properly and managed correctly. Any errors need to be corrected as soon as they occur."
For other ways to decrease your insurance premium, check out our guide on how to save money on your car insurance…