Most dangerous day to drive in the UK revealed
Chances of having an accident on UK roads vary by a staggering 275 per cent from the least to most dangerous days of the year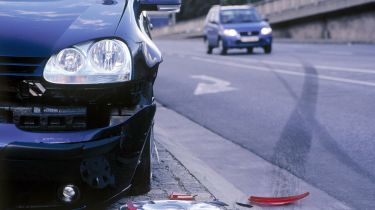 The most dangerous day to drive in the UK is 18 January, with motorists 33 per cent more likely to have an accident than on any other day of the year.
When compared with the statistically safest day of the year to drive - 25 December - you're 275 per cent more likely to have an accident on 18 January, according to claims data from insurance firm Admiral.
The second-most dangerous day of the year to drive is 5 December, followed by 30 November and 20 December. Unsurprisingly, the rest of the top 10 list is made up purely of days in winter, when snow, fog, ice and heavy rain present extra challenges for drivers.
| | |
| --- | --- |
| Rank | Date |
| 1 | 18 January |
| 2 | 5 December |
| 3 | 30 November |
| 4 | 20 December |
| 5 | 4 December |
| 6 | 16 January |
| 7 | 1 December |
| 8 | 12 December |
| 9 | 14 December |
| 10 | 29 November |
In order to avoid an accident during winter, Admiral advises drivers to carry out essential checks on their cars before heading out on the road. Motorists should also check their route in advance for any travel updates and keep their eye on the weather forecast.
Drivers can reduce their speed to counteract the increased stopping distances resulting from winter weather, while the use of dipped headlights during the day makes vehicles more visible to other road users - particularly in adverse conditions. Motorists should also be careful when passing through flooded areas, as any water on the road may be much deeper than it looks.
Lorna Connelly, head of claims at Admiral, commented: "The changing weather and road conditions commonly found during the winter months can bring some of the most difficult situations for motorists to try and navigate, and this undoubtedly plays a part on the number of accidents we see taking place on the roads at this time of year.
"Snow, ice, strong winds, flooding, frost, fog and heavy rain are common in January. Bad weather creates poor road conditions which can limit visibility and make the road surface slippery, so it's incredibly important all drivers are well prepared for any trip they make in the winter months."
Check out the safest cars on sale here...