UK's most dangerous roads revealed
It's official: The UK road which has the highest serious and fatal accident rate is in West Sussex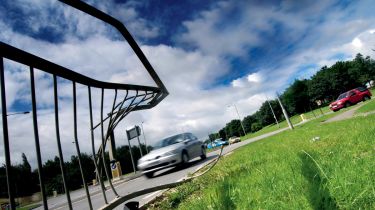 A report commissioned by the Road Safety Foundation has revealed what is officially the most dangerous stretch of road in Britain.
According to the wide-reaching report, called 'How Safe Are You On Britain's Roads?', a 12-mile stretch in southern England is the most dangerous road nationwide. The A285, between Chichester and Petworth in West Sussex, has seen a 16% rise in serious and fatal crashes from 2007-2012.
Here are the five most dangerous roads in Britain:
1. The A285 between Chichester and Petworth (West Sussex)2. The A809 from the A811 into Glasgow (Scotland)3. The A937 towards Montrose, Angus (Scotland)4. The A18 between Laceby and Ludborough (Lincolnshire)5. The A61 between Wakefield and the M1 (Yorkshire)
The report claimed a "far-reaching intervention" is needed on the A285, as the existing safety measures are inadequate to tackle its severe problems.
• Only a quarter of car tax is spent on roads
The Road Safety Foundation also highlighted that the risk to road users of serious injury or death is seven times greater on single-carriageway A-roads than it is on motorways. A total of 64 people are killed or seriously injured on UK roads per day, with the most common accidents involving junctions.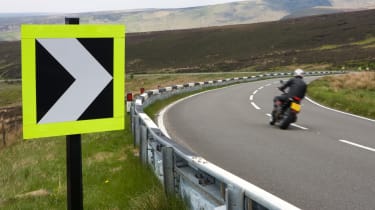 Regional differences were also highlighted by this new report. It revealed that the risk of death or serious injury is two-thirds greater on major roads in the East Midlands than in the West Midlands, for example, while Scotland has seen the biggest reduction in these types of accidents.
• Millions driving blind as they're too vain for specs
In addition, the report revealed how action taken by various local councils to schedule low-cost safety improvements with routine maintenance has helped reduce the risk of serious accidents by 80% on 15 stretches of road. And these reductions have saved the British economy around £400million in turn.
Do you regularly drive on one of Britain's most dangerous roads? Let us know your experiences and views in the comments section.